November 9, 2014 | Filed Under Barack Obama, Democrats/Leftists, Elections, Ethics, GOP, Government, Government Corruption, House of Representatives, Liberals, Missouri, President, Progressives, Republicans, Senate, Warner Todd Huston, West Virginia | Comments Off on
---
Some State Democrats Abandoning Party, Switching to Republican

-By Warner Todd Huston
Thus far at least four Democrats have already jumped the sinking Democrat ship to become Republicans and in one case it gave the GOP a majority control of a state senate since the 1930s.
The first to jump parties was West Virginia State Senator Daniel Hall. The Wyoming County Senator announced the day after the midterm elections that he was switching his party affiliation from Democrat to Republican because, he said, most of his constituents are Republican and he felt he wasn't serving their interests as a Democrat.
The WV senate was split 17-17 and Hall's jump gave the WV GOP control of the state senate for the first time since the 1930s.
Read more
June 3, 2013 | Filed Under 2nd Amendment, Anti-Americanism, Barack Obama, Constitution, Democrats/Leftists, Education, Ethics, Freedom, GOP, Gun Control, Guns, Liberals, Liberty, Military, NRA, Progressives, Warner Todd Huston, West Virginia | Comments Off on
---
Marshall University Professor Suggests Using Military to Kill NRA Members/Conservatives

-By Warner Todd Huston
The Charlestown Gazette recently published the editorial by a Marshall University professor who advocated using an "M1A Abrams tank, supported by an F22 Raptor squadron with Hellfire missiles" to kill NRA members, Republicans, Conservatives, and those who support the Second Amendment.
In an anti-gun piece that could best be described as a foaming-at-the-mouth tirade, Professor Christopher Swindell employs incredibly overheated rhetoric, punctuated by constant name calling, spiced with grammatical errors and out right lies to expound upon his hate for those with whom he disagrees.
Early in his piece, for instance, Swindell describes the rhetoric of supporters of the Second Amendment as "knuckle-dragging Cretan talk." Yes, he wrote "Cretan talk." A twofer that is both misspelled and needlessly capitalized.
Would it surprise you to learn that Christopher Swindell is a professor of journalism in Marshall University's journalism and mass communications department? (swindell@marshall.edu)
Read more
February 17, 2013 | Filed Under Democrats/Leftists, Education, Ethics, Fox News, Government, Liberals, Progressives, Warner Todd Huston, West Virginia | Comments Off on
---
Parents, Students Worried Over Anti-Conservative Bias at WV College

-By Warner Todd Huston
Students at West Liberty University in West Virginia are decrying a political science syllabus limiting their options for research source material. The students feel that the exclusion of Fox News as a legitimate source is merely an example of anti-conservative bias.
Professor Stephanie Wolfe criticized Fox News right in her syllabus and told students they weren't allowed to use Fox News as source material. It is reported that in the class guide, Wolfe told students, "The tagline Fox News makes me cringe."
"Please do not subject me to this biased news station. I would almost rather you print off an article from The Onion," Wolfe wrote.
On the other hand, Wolfe told students that the Huffington Post, the BBC, and The New York Times were perfectly acceptable sources.
Read more
May 9, 2012 | Filed Under Anti-Americanism, Barack Obama, Budget, Business, Capitalism, Coal, Democrats/Leftists, Elections, Electric, Energy, EPA, Ethics, Government, Jobs, Liberals, President, Taxes, Warner Todd Huston, West Virginia | Comments Off on
---
WV Dems Not Thrilled About Anti-US Energy Obama, Voted for Felon Instead

-By Warner Todd Huston
President Obama had an opponent in the West Virginia Democrat Primary and the fella did pretty well, too. Democrat Keith Judd was Obama's primary opponent for the Democrat nomination for President on Tuesday and he garnered 40% of the cote, too. I'd say that's pretty good for a convicted felon that is still serving time in a Texas jail, wouldn't you?
Oh, I am not pulling your leg, dear reader. Make all the jokes you want (the first one that comes to mid is that all Democrats are criminals) but it really happened. Mr. Judd ran against Obama and got 40% of the vote.
Judd, who is serving a 210-month sentence in Texas for making threats at the University of New Mexico in 1999, ran his campaign from jail. Amusingly, since he got over 15% of the vote, he qualifies to get a delegate to the Democrat National Convention — though no one has filed to be a Judd delegate.
Read more
February 4, 2012 | Filed Under Crime, Democrats/Leftists, Elections, Ethics, Liberals, Regulation, Warner Todd Huston, West Virginia | 1 Comment
-By Warner Todd Huston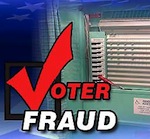 A Lincoln County, West Virginia Sheriff and Clerk are to plead guilty to charges of vote fraud in the 2010 Democrat primary after the pair were arrested during an election fraud investigation conducted by state and federal authorities.
Sheriff Jerry Bowman and Clerk Donald Whitten were caught in a scheme to file fraudulent absentee ballots in an effort to get Whitten elected Circuit Clerk. Whitten will also pled guilty to lying to an FBI agent hired by WV Secretary of State Natalie Tennant to investigate the false absentee ballots.
Sheriff Bowman, who is at the tail end of a second term and is term-limited from running again, conspired with Whitten and a thus far unidentified candidate for county commissioner to help Whitten win a close election with the fraudulent absentee ballot scheme.
Read more
February 10, 2011 | Filed Under Anti-Americanism, Civil War, Congress, Democrats/Leftists, Elections, GOP, Government, History, Liberals, Republicans, Senate, Virginia, Warner Todd Huston, West Virginia | 1 Comment
-By Warner Todd Huston
Virginia's Junior Senator, Jim Webb, is already hanging up his senatorial career. One term was enough for the so-called moderate Virginia Democrat. He's announced that he will not run for reelection. But the fact that he got elected at all shows the essential hypocrisy at the heart of the Democrat Party. Webb, you see, is what many might consider a "neo-confederate."
If Jim Webb had run for the Senate from Virginia as a Republican in the modern era he could never, ever have gotten elected no matter which party the state is leaning toward at any given time. Yet Webb was given a pass for his neo-confederate sympathies and allowed to sail to election back in 2006.
What about all this "neo-confederate" business? Well, back in 2004 Webb published a book titled "Born Fighting: How the Scots-Irish Shaped America." This book was very friendly to the old Confederacy of our Ciil War era.
Read more
September 24, 2010 | Filed Under China, Crime, Cuba, Democrats/Leftists, Government, Iran, Journalism, Judges, Law, Liberals, Media, Media Bias, News, North Korea, Warner Todd Huston, West Virginia | Comments Off on
---
About that first woman executed in US in 5 years…

-By Warner Todd Huston

OK, the story is all over the Old Media edifice: forty-one-year-old Teresa Lewis has become "the first woman to be executed in the U.S. in five years."
Every news outlet from TV and cable, to newspapers, to radio, to the Internet is using this line, this "the first woman to be executed in the U.S. in five years" line. They are all playing the same narrative.
So, here's the question I have. How exactly can anyone be the "first" anything "in five years"? Doesn't the whole "in five years" presuppose that someone else came first? See, the one "five years" ago was at the very least the real first one, not the one that came today. And in this case, the real "fist" woman executed came over a hundred years ago.
See that woman was Lincoln assassination conspirator Mary Surratt. And that is only the "official" version of events because one could easily count those women hanged for being witches in the famed Salem Witch Trials way back in the 1600s (though this country wasn't quite "the United States" yet, granted).
Why, then, is this language being used? Why so that this murderer's execution somehow sounds like a bad thing, that's why. If we say "the first one in five years," we make it all seem so outrageous, so shocking. And that heightened emotion is applied to the execution making many people feel that it is somehow untoward.
Read more
June 28, 2010 | Filed Under Civil Rights, Democrats/Leftists, Senate, Slavery, Warner Todd Huston, West Virginia | Comments Off on
---
Senator, Ku Klux Klan Member Passes Away
Senator Robert Byrd the last remaining prominent Klan member from the bad old days has passed away. Byrd was 92. As a West Virginia's Senator, Robert Byd voted against the 1964 Civil Right Act and was responsible for some of the worst abuses of government spending in American history.
Byrd was also the longest serving Senator in history having been first elected in 1952.
Robert Byrd was the last remaining proponent of the Jim Crow era in U.S. government.
Social Networking
Help the Soldiers!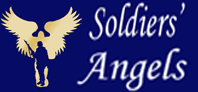 American Genius
Our Founding Ideas
---
"Governments are instituted among men,deriving their just powers from the consent of the governed." Declaration of Independence July 4, 1776
---
Recently Written
Featured Sites



What THEY Say:
Foreign News In English
Illini Alliance
Blogroll
Political Parties

Contact Us
Email Publius' Forum
Archives
Links
Other Blogs
MilBlogs
Religion

Gun Rights
Education
Radio Hosts