August 3, 2013 | Filed Under Anti-Americanism, Censorship, Computers, Democrats/Leftists, Elections, Facebook, GOP, Inernet, Liberals, Progressives, Republicans, Technology, Texas, Warner Todd Huston | Comments Off
-By Warner Todd Huston
Again showing how easy it is to have conservatives blocked or removed from Facebook, the new video campaign ad for Dan Branch, the Republican candidate for Texas Attorney General, was removed from the social media giant for "community standards" violations.
The ad, a fairly standard campaign ad, was removed and the candidate's page blocked likely because Branch's opponents flagged the Facebook posting.
The theme of the ad is "Come And Take It!," and is filled with images of flags, pledges, hand holding, people in prayer, and talk of limited government, traditional marriage, and pro-life issues. It's all pretty standard fare, especially for a Texas Republican.
Read more
July 2, 2013 | Filed Under 1st Amendment, Anti-Americanism, Computers, Conservatives, Constitution, Democrats/Leftists, Ethics, Facebook, Fox News, Inernet, Liberals, Media, Media Bias, Progressives, Technology, Warner Todd Huston | Comments Off
-By Warner Todd Huston
Todd Starnes of Fox News reports that Facebook blocked his postings because he posted support for the National Rifle Association (NRA), Paula Deen, Chick-Fil-A, and Jesus on his page.
The blocked comment was a snarky commentary on several news stories. It ended up eliciting hundreds of replies and likes before Facebook deleted it leaving a warning message.
In place of Starnes' page, Facebook posted a message that read, "We removed something you Posted, We removed this from Facebook because it violates our community standards.
"I'm about as politically incorrect as you can get," read Starnes' Facebook entry before it was deleted. "I'm wearing an NRA ball cap, eating a Chick-fil-A sandwich, reading a Paula Deen cookbook and sipping a 20-ounce sweet tea while sitting in my Cracker Barrel rocking chair with the Gather Vocal Band singing 'Jesus Saves' on the stereo and a Gideon's Bible in my pocket. Yessir, I'm politically incorrect and happy as a june bug."
Facebook has since admitted that it was a "mistake" for blocking Starnes' Facebook page and has re-instated his access and posting privileges.
Facebook sent Starnes a message explaining its actions.
Read more
January 28, 2013 | Filed Under Business, Facebook, Inernet, Jobs, Money, Warner Todd Huston | Comments Off
-By Warner Todd Huston
Discussing her recent book "Lean In" during a recent visit to Switzerland, Facebook's Chief Operating Officer, Sheryl Sandberg, told an audience that powerful women are mostly disliked in the business world.
Appearing at the World Economic Forum in Davos, Sandberg launched a broadside against the stereotypes that she claims hold women back in business in the United States.
At one point, the Facebook chief disparaged T-Shirts for boys she had seen in the U.S. that said "Smart Like Daddy" and those for girls that said "Pretty like Mommy."
Read more
October 23, 2012 | Filed Under Blogging, Computers, Conservatives, Democrats/Leftists, Facebook, Google, Inernet, New Media, Republicans, Technology, Twitter, Warner Todd Huston | Comments Off
-By Warner Todd Huston
A new study by the Pew Research Center finds that two thirds of social media users are also active in politics.
The study found that 66 percent of adult social media users (which is 39 percent of all U.S. adults) had promoted political or socio-political issues and one third used their social media to post their own opinions and to share content about political matters.
35 percent used their social media to urge others to vote and 28 percent have used tools to to post links to stories or articles on politics. Pew found that the conservative and liberal social media users were most apt to do the latter.
Read more
October 6, 2012 | Filed Under Blogging, Business, Capitalism, Computers, Economy/Finances, Facebook, Inernet, New Media, Technology, Warner Todd Huston | Comments Off
-By Warner Todd Huston
On October 4, Facebook announced the milestone of reaching one billion users worldwide, a major example of how social media has changed the way humanity interacts in an increasingly tech heavy world.
In an interview on NBC's Today show, Facebook founder Mark Zuckerberg proclaimed his amazement on the achievement. It's "just unbelievable," said Zuckerberg.
Facebook and other social media outlets have changed the way we interact, indeed.
Read more
September 7, 2012 | Filed Under Computers, Democrats/Leftists, Elections, Facebook, GOP, Inernet, Journalism, Liberals, Media, President, Republicans, Twitter, Warner Todd Huston | Comments Off
-By Warner Todd Huston
TV viewing of the GOP convention dropped sharply over its 2008 counterpart and there is little reason to expect that the Democrat convention will fare any better this year. But the Republican's affair was a big hit on social media and that will likely be mirrored this week for the Democrats.
According to Nielson, TV ratings for the GOP convention tallied to about 30.3 million viewers this year. Compared to 2008′s convention ratings of 39 million viewers, that is a 23 percent drop in viewership.
But online, the GOP convention saw an uptick from the 2008 events. The Republican National Committee reported some 2.8 million viewers via its live streaming video on its Youtube page and, while viewing numbers aren't known, there were many, many other outlets that offered a live stream of the convention.
Twitter, too, saw a deluge in communications of the event.
Read more
August 16, 2012 | Filed Under Blogging, CNN, Computers, Conservatives, Elections, Facebook, GOP, Government, Inernet, Journalism, Media, Mitt Romney, New Media, Paul Ryan, President, Republicans, Technology, Twitter, Warner Todd Huston | Comments Off
-By Warner Todd Huston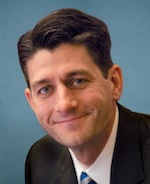 CNN reported this week that Rep. Paul Ryan has become the king of Facebook by knocking President Obama off "the most talked about" list of US politicians.
CNN recently entered into a partnership with Facebook to track things political on the social sharing network and according to the new "Facebook-CNN Election Talk Meter," in the 54 hours after presumptive GOP nominee Mitt Romney introduced Rep. Paul Ryan as his choice for the vice presidency, Paul Ryan became the star of social media.
Facebook-CNN talk meter scores
Rep. Paul Ryan 5.21
President Barack Obama 4.84
Vice President Joe Biden 4.01
Gov. Mitt Romney 3.74
In fact, Ryan became such a hot topic on social media that he almost matched Olympic swimming star Michael Phelps on the Talk Meter and that is pretty impressive considering how badly politics typically shows up on Internet "top" lists compared to pop culture and sports. As CNN measured it, in the days after he won all his most recent Olympic medals Phelps rated a 6.51 to Ryan's 5.21 on the 1-10 scale.
Read more
Social Networking
Help the Soldiers!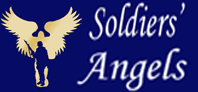 American Genius
Our Founding Ideas
---
"Governments are instituted among men,deriving their just powers from the consent of the governed." Declaration of Independence July 4, 1776
---
Recently Written
Featured Sites



What THEY Say:
Foreign News In English
Illini Alliance
Blogroll
Political Parties

Contact Us
Email Publius' Forum
Archives
Links
Other Blogs
MilBlogs
Religion

Gun Rights
Education
Radio Hosts