March 12, 2014 | Filed Under Anti-Americanism, Barack Obama, Campaign Finance, Crime, Democrats/Leftists, Egypt, Ethics, Government, Government Corruption, Islam, Islamofascism, Jihad, Liberals, Muslim Brotherhood, President, Progressives, Sharia, Terrorism, Virginia, Warner Todd Huston | No Comments
-By Warner Todd Huston
Once again we see that the Democrat Party is thoroughly un-American and pro-terror with a Democrat Party fundraiser in Virginia with two members of the terror group the Muslim Brotherhood.
As reported on March 10 by the Washington Free Beacon, Representative Gerry Connolly (D, VA) is happy as a clam having terror supporters and Muslim Brotherhood activists Akram Elzend and Sameh Elhennawy at a fundraiser later this month. The pair will co-host the fundraiser at the home of Mohamed Mohamed in Fairfax.
The Muslim Brotherhood has been labeled a terrorist group by Egypt's new authorities after the many Egyptians killed by supporters of the group in recent unrest there.
Yet, here is Rep. Connolly teaming up with these terror supporters for a fundraiser?
Read more
November 3, 2013 | Filed Under al Qaeda, Arizona, Ethics, GOP, Homeland Security, Muslim Brotherhood, Policy, Republicans, Security/Safety, Senate, Syria, Terrorism, Warner Todd Huston | Comments Off
-By Warner Todd Huston
Ouch. At a recent town hall event held by Senator John McCain (Maverick, Arizona) one participant said to McCain's face that the Senator should be "arrested and tried for treason" for supporting al Qaeda terrorists in Syria.
For those unaware, McCain was one of the biggest boosters of the Syrian rebels currently facing Syrian strongman Bashar al Assad who has been killing thousands of his own people in a civil war for some time, now. McCain felt the US should support the rebels facing Assad, but as it happens at least half the rebels facing Assad are members of al Qaeda, America's biggest international foe, not to mention those responsible for the murder of 3,000 Americans on 9/11/01.
Arizona citizen Blaine Cooper called McCain a traitor for sending arms and money to support the Syrian rebels, many of whom are al Qaeda, our worst enemies.
Read more
July 21, 2013 | Filed Under Barack Obama, Democrats/Leftists, Egypt, Ethics, Islamofascism, Liberals, Muslim Brotherhood, President, Progressives, Terrorism, Warner Todd Huston | Comments Off
-By Warner Todd Huston
Obama's Ambassador to Egypt is siding with Islamist terrorists in the unrest in that ancient country. Ambassador Ann Patterson has demanded that the Egyptians release all the Muslim brotherhood terrorists they've imprisoned during this time of strife.
Isn't it just like the Obama administration to side with the extremist Islamists?
Robert Spencer of Jihad Watch has the scoop about Obama's administration:
Read more
June 11, 2013 | Filed Under al Qaeda, Congress, Constitution, Crime, Democrats/Leftists, DOJ, Ethics, Government, Homeland Security, House of Representatives, Islamofascism, Jihad, Liberals, Muslim Brotherhood, Patriot Act, Policy, President, Progressives, Taliban, Terrorism, Warner Todd Huston | 1 Comment
-By Warner Todd Huston
Once again Democrats tried to get a bill passed in the House of Representatives to fund an expansion of U.S. prisons in order to house terror suspects in the U.S. heartland instead of Guantanamo Bay, Cuba. As in years previous, however, the measure was defeated.
On June 4 the House shot down an amendment introduced by Representative Jim Moran (D, Vir.) to the military construction spending bill (H.R. 2216) that would have allowed the move.
Moran's amendment would have struck out language that prevented the construction funds from going to any U.S. prison in order to house detainees now housed at Guantanamo. Moran insisted that the "best place" for accused terrorists is right here in the United States.
"The best place for them to be housed and then tried is in the United States," Rep. Moran said. "The continuance of the Guantánamo Bay facility represents an immediate security threat to the United States because it is a rallying cry and a recruitment tool for our enemy."
Moran's amendment went down to defeat in a 170-254 vote. Every Republican except one voted against the amendment and the Democrats voted 169-25 in favor.
Read more
March 22, 2013 | Filed Under al Qaeda, Anti-Americanism, Anti-Semitism, CAIR, CPAC, Democrats/Leftists, Ethics, Hamas, Hezbollah, Islam, Islamofascism, Jews, Koran, Liberals, Muslim Brotherhood, PCism, Progressives, Religion, Sharia, Society/Culture, Taliban, Terrorism, Warner Todd Huston | Comments Off
-By Warner Todd Huston
Famed anti-jihad activist Pamela Geller made a splash with her appearance at the special Breitbart breakout panel, "The Uninvited," at this year's Conservative Political Action Conference (CPAC).
In true Breitbart fashion, Breitbart News–itself a sponsor of the 2013 CPAC–held its own panel and stocked it with some of those voices that were systematically prevented from officially speaking at the conservative event. Seeking to engage with voices beyond those approved by both the Old Media and the GOP establishment, Breitbart News sponsored "The Uninvited," a panel featuring topics, experts, and personalities that were absent from CPAC this year.
Of the many outspoken guests, Pamela Geller has a record of raising the hackles of the liberal media and even some on the right that are squeamish of her topics and her command of the facts. Geller didn't disappoint, either, when it came for her time to speak out that Saturday afternoon.
"Truth is the new hate speech," Geller proclaimed. She went on to warn the audience of a "stealth jihad" that was being waged against free speech right here in America; a war meant to silence any dissent against sharia law and radical Islam. Geller was incensed noting that this stealth jihad is even being waged on behalf of radical Islam by the American right. She was sad to note that the right is too afraid to speak out for fear of being labeled Islamophobic.
All this, Geller hinted, is one of the reasons she had been barred from being part of the CPAC schedule. She went on to criticize CPAC for silencing this subject matter, something she called a crime.
Read more
November 19, 2012 | Filed Under Anti-Semitism, Democrats/Leftists, Egypt, Ethics, Hamas, Islam, Islamofascism, Israel, Jews, Journalism, Judaism, Liberals, Media, Media Bias, Muslim Brotherhood, President, Progressives, Religion, Terrorism, The New York Times, Warner Todd Huston | Comments Off
-By Warner Todd Huston
In an unbelievable case of not seeing the forest for the trees, The New York Times portrayed Egyptian President Mohamed Morsi as a leader conflicted over his support for the terrorist organization Muslim Brotherhood — a group of which he was once a member — and his duty as Egypt's President to observe the truce that his country has had for many years with Israel.
Setting up the premise, The Times begins is piece saying, "The escalating conflict in Gaza has confronted President Mohamed Morsi of Egypt with a wrenching test of his commitments — to his fellow Islamists of the militant group Hamas and to Egypt's landmark peace agreement with Israel."
The Times claims that Morsi is a man with "divided loyalties" with both sides appearing to be "testing him."
It is flatly silly to claim that Morsi is attempting to walk any tightrope in this situation. He is a member of the virulently anti-Jew Muslim Brotherhood and has made no bones about the fact that he still subscribes to all that terror organization's main tenets.
Read more
Social Networking
Help the Soldiers!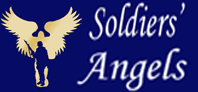 American Genius
Our Founding Ideas
---
"Governments are instituted among men,deriving their just powers from the consent of the governed." Declaration of Independence July 4, 1776
---
Recently Written
Featured Sites



What THEY Say:
Foreign News In English
Illini Alliance
Blogroll
Political Parties

Contact Us
Email Publius' Forum
Archives
Links
Other Blogs
MilBlogs
Religion

Gun Rights
Education
Radio Hosts