October 6, 2015 | Filed Under Anti-Americanism, Barack Obama, Congress, Constitution, Courts, Crime, Democrats/Leftists, Ethics, Freedom, Government Corruption, Gun Control, Islamofascism, Law, Liberals, PCism, Policy, President, Progressives, Regulation, Security/Safety, Society/Culture, Tea Party, Terrorism, UN, Warner Todd Huston, Western Civilization | Comments Off on
---
Obama Just Handed the U.N. Power Over Our Response to Terrorism

-By Warner Todd Huston
Our Constitution is supposed to take precedence over all foreign laws or any arrogant edicts from the fetid U.N. But now Obama has made a move that would put the mechanics of the response to terrorism in some of our biggest cities in the hands of foreigners. President Obama has essentially just signed away U.S. sovereignty.
In August U.S. Attorney General Loretta Lynch announced that the Obama administration signed onto what is essentially a new international police operation with an initiative called Strong Cities Network (SCN). Lynch reported that this new organization would be operating out of some of the country's largest cities.
Naturally, despite that this new policing initiative is essentially a U.N. treaty, Obama never presented the plan to Congress for approval. Bypassing our elected officials, Obama singed onto the U.N. effort on his own hook.
The new effort was announced in a press release last week with a statement headlined, "Launch of Strong Cities Network to Strengthen Community Resilience Against Violent Extremism."
Read more
September 23, 2014 | Filed Under Children, Democrats/Leftists, Entertainment, Ethics, Feminism, Liberals, Movies, Progressives, UN, Warner Todd Huston | Comments Off on
---
'Harry Potter' Actress Urges Men to End Gender Inequality

-By Warner Todd Huston
In a recent speech, actress Emma Watson urged men to help end gender inequality in the world. But is anything she said consequential? It's certainly easy to roll one's eyes at this sort of fluff. But some think the speech was a "game changer."
Filling her role as a UN Women Goodwill ambassador, the 24-year-old Watson spoke in New York last week insisted that if only women listened to her entireties, gender inequality would continue.
Watson claimed that as she studied the problem of gender inequality she became aware that "that fighting for women's rights has too often become synonymous with man-hating." This, she said, would have to stop if progress was to be made.
The speech is part of the UN campaign dubbed the "HeForShe" campaign.
Read more
August 2, 2013 | Filed Under Crime, France, Sex Offenders/Rape, UN, Warner Todd Huston | Comments Off on
---
Dominique Strauss-Kahn's Long History of Accusations of Violent Sex Attacks

-By Warner Todd Huston
In 2011 when French socialist Dominique Strauss-Kahn was swept up in accusations that he'd raped a hotel maid in the United States, many on the left immediately came to his aid claiming that he was being framed. But the left's continued support for him is odd in that, regardless of the facts of that particular incident, Strauss-Kahn has a very long, well-known history of accusations that he has indulged violent sexual acts of a non-consensual nature–something upon which the left usually frowns.
Strauss-Kahn is again in the news for yet another sexual imbroglio, this time being charged with aiding and abetting prostitution; or as it is being reported, "aggravated pimping," a crime in France.
Prostitution itself is not illegal in France, but arranging for prostitutes to service others and paying them to do so (i.e. "pimping") does happen to be a crime. Strauss-Kahn is being accused of attending multiple parties over the last few years where prostitutes were arranged for and supplied to him and others. The full charge is "proxénétisme aggravé en bande organisée" or "aggravated procuring in organized group."
Strauss-Kahn's excuse is novel. He's saying that it is hard to tell a naked woman from a naked prostitute, so he shouldn't be held accountable. Of course, one wonders how he imagined that, if they weren't prostitutes, why so many nubile, young girls were hanging out in hotels with his group of old, overweight, white friends and offering sex to them.
Read more
July 12, 2012 | Filed Under 2nd Amendment, Anti-Americanism, Barack Obama, Constitution, Democrats/Leftists, Ethics, Guns, Liberals, President, UN, Warner Todd Huston | Comments Off on
---
Obama Eager To Sign Away Our Second Amendment Rights to U.N.

-By Warner Todd Huston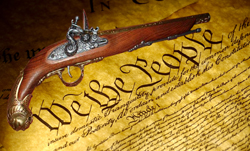 Another odious United Nations treaty may soon come before President Obama and he's reportedly quite eager to sign onto this one because it may result in the end of our Constitutional Second Amendment rights. It may also turn over to the U.N. the control of the manufacture of all weapons and weapons related items, even hunting arms and related merchandise.
This treaty, the U. N. Arms Trade Treaty (ATT), could be finalized sometime this month and critics say it presents many dangers to American sovereignty, foreign policy, and safety, not to mention our Second Amendment rights.
The scope of this treaty is quite broad, covering items as small as rifle scopes all the way to such huge items as battleships and instruments of the major power's war machines. It not only covers the final manufactured weapons and weapons-related merchandise, it also covers the technology and means for their production. This treaty seems intended to place in U.N. hands every last thing related to any kind of weapon, regardless of its use. This includes hunting weapons.
U.S. authorities have tried to assuage American's fears by telling us, for instance, that the ATT will exclude hunting weapons. But this is quite unlikely as most of the countries involved in negotiations are against excluding such weapons.
Still Obama administration officials say fears are over blown. Acting Under Secretary of State for Arms Control and International Security Rose Gottemoeller recently took to her Twitter account to try to make Americans feel better about the treaty by assuring us all that it "will not in any way handicap the legitimate right of self-defense."
Read more
July 11, 2012 | Filed Under Abortion, Anti-Americanism, Britain, Budget, Contraception, Democrats/Leftists, Europe, Liberals, Planned Parenthood, Taxes, UN, Warner Todd Huston | Comments Off on
---
Advocates Want Contraceptives Services Pushed Even if Real Healthcare is Cut

-By Warner Todd Huston
The 2012 London Summit on Family Planning, to be held on July 11, is intended to "mobilize global policy" to assure that 120 million women and girls are afforded family planning, contraceptives and other information. Sponsors of the event want more money put to these services for poor women around the world. But it seems likely funding this new program will take money away from actual healthcare services already offered, especially in a day when economies are failing worldwide.
Claiming, "It has been proven that family planning saves lives, improves health, strengthens communities, and stimulates economic growth," the London Summit intends to get its funding from the international community in any way it can.
One thing seems certain, it is painfully obvious that these people think of pregnancy as an affliction, something that needs to be stamped out. Also interesting is the focus on the poor in a eugenics-like push to eliminate the lower classes of peoples by encouraging fewer pregnancies.
Read more
November 8, 2011 | Filed Under Freedomist, UNESCO | Comments Off on
---
Intolerable Acts

-By Bill Collier

Do you wonder why France recently voted to let the Arab occupiers ("Palestinians") become "members" of UNESCO, as if they are a nation? Did you wonder why President Obama opposes the construction of Jewish homes in the Jewish capital city?

The truth is out, and it's ugly. At a meeting in Europe Obama and Sarkozy were caught with open mics complaining bitterly about the Prime Minister of Israel. Sarkozy was more blunt, saying that he can't stand the Jewish leader while Obama more or less followed his lead, adding that "you don;t have to deal with him every day."

So much for Obama's efforts to win over Jewish voters in America who seem him as anti-Israel…

Read the Rest at The Freedomist.

October 16, 2011 | Filed Under Alan Caruba, Anti-Americanism, Budget, Cap and Trade, Climate Change, Democrats/Leftists, Energy, Environment, Liberals, Regulation, Taxes, UN | 1 Comment

-By Alan Caruba

When you murder someone the case is never closed. The same holds when you murder the truth. No matter how long it takes, truth is defended despite all the calumnies heaped on those who stand firm against the lies and the propaganda intended to persuade those who have been deceived.

Ultimately, truth is its own defense. There never was a shred of truth in the claim that humans were causing the Earth's climate to heat up by using so-called "fossil fuels" and engaging in manufacturing and other activities. There was no dramatic "global warming" in the 1980s until the present.

The Earth's climate has warmed very slightly since the end of the Little Ice Age, dated to around 1850. Five hundred years of extremely cold weather had gripped the northern hemisphere starting around 1300. The much heralded "climate change" is, unlike the weather, measured in terms of centuries, not days, weeks or years. It is used by politicians that do not know what they are talking about. It is also used by charlatans, but I repeat myself.

Under the direction of the United Nation's Intergovernmental Panel on Climate Change (IPCC) a massive fraud was engineered. The object was to turn carbon dioxide (CO2), a common though minor atmospheric gas, into a commodity that could be traded in exchanges around the world that would issue "carbon credits" to utilities, industrial facilities, and others who would be required to pay for permission to produce energy and products. It was an audacious scheme.
Read more

September 22, 2011 | Filed Under Anti-Americanism, Anti-Semitism, Democrats/Leftists, Foreign Countries, Illinois, Israel, Liberals, Palestinians, PCism, President, Randy Hultgren, Society/Culture, UN, Warner Todd Huston, Western Civilization | Comments Off on
---
Hultgren Statement On President Obama's Remarks To UNGA

From the office of Rep. Randy Hultgren (Ill., 14th District)…

Washington, D.C. – U.S. Rep. Randy Hultgren (IL-14) today released the following statement in response to President Obama's speech to the United Nations General Assembly.

"This week, the Palestinian Authority may attempt to have the United Nations vote on the question of Palestinian statehood; this is not only misguided, it is a stunning violation of the spirit of the Oslo Accords," said Hultgren. "We find ourselves at this crossroads due to a failure of leadership on behalf of President Obama. Had the President been a more effective leader, he would have issued his veto threat at an earlier date, in time to influence and shape international opinion against any change in Palestine's status at the UN.

"I had hoped that the President would use his speech before the General Assembly today to lay down a clear marker of his support for Israel. Instead, he once again chose the route of moral equivalence, falsely blaming Israel for the peace process's lack of progress.

"I have always believed that our relationship with Israel is unique in world history, and critical to both countries. Those beliefs were reinforced when I had the opportunity to visit Israel and meet with Prime Minister Netanyahu in May. President Obama must stand up this week not only for Israel and the Israeli people, but also for a commitment to the peace process and the rule of law."

June 2, 2011 | Filed Under Abortion, Kevin Roeten, Morals/Sex, UN | Comments Off on
---
By 2030 Population to Start Dropping Like a Rock

-By Kevin Roeten

According to a UN 2009 revised population forecast, world population will peak at around 7 billion in 2030, and begin to fall. How can that be? In 1980, world population was forecast to be significantly higher by 2030.

Many plagues and Epidemics have culled population from the earliest times. The worst were the Plague of Justinian(Byzantine Empire/541–542 AD), Black Death(1347), Great Plague(1665), oriental Bubonic Plague(1894), Spanish Flu(1918), and HIV/AIDS(1985—).

But the worst population killer is the epidemic that will not be controlled. We have done this to ourselves. It is chemical/artificial fertility control.
Read more

April 22, 2011 | Filed Under Africa, Alan Caruba, Anti-Americanism, Budget, Cap and Trade, Climate Change, Coal, Democrats/Leftists, Economy/Finances, Energy, Environment, EU, Europe, Islamofascism, Japan, Liberals, Nuclear Power, Oil, PCism, Science, Society/Culture, Taxes, Terrorism, UN, Western Civilization | Comments Off on
---
Earth Day and Environmental Insanity

-By Alan Caruba

Anyone who has been paying any attention to the environmental movement has got to have concluded it is insane.
While the United States stands poised on defaulting on its ever-growing debt — the highest in the nation's history;
While wars and insurrections are waged in the Middle East, across northern Africa, and in the Ivory Coast;
While Japan struggles to deal with a major earthquake and nuclear plant meltdown;
While Islam wages terrorism worldwide, and
While European nations attempt to deal with their own financial crisis, the environmentalists — Greens — engage in the most absurd frauds and nonsense since the Dark Ages.
In news from the United Nations — a misnomer if ever there was one — Bolivia is proposing a UN treaty that will give "Mother Earth" the same rights as accorded to human beings. It has just passed a domestic law that grants these rights to bugs, trees, and all other natural things in its own country.
According to the Bolivian proposal, humans have sought to "dominate and exploit" the Earth in ways that threaten the "well-being and existence of many beings" such as malaria-bearing mosquitoes, lice and ticks that spread disease, trees that provide timber for shelter and countless other uses, venomous snakes, and every other creature upon which we depend for food—beef, chickens, and fish, to name just three.
Read more
April 15, 2011 | Filed Under Budget, Capitalism, Climate Change, Democrats/Leftists, Environment, Government, Liberals, Taxes, UN, Warner Todd Huston | Comments Off on
---
The Sad Tale of 50 Million Global Warming Refugees

-By Warner Todd Huston

This is the sad, sad tale of the 50 million global warming refugees that the UN warned us about. Oh, it isn't sad because there are any 50 million refugees, it's sad because people believed that there were going to be 50,000 refugees due to global warming. After all, these purported refugees never materialized.

Back in 2005 the U.N. had determined that by 2010 there would be some 50 million refugees thrown out of their homes because of the ravages of globaloney. As Aaron Worthington says, that prediction came up short of the mark "by only around 50 million." When the UN was at the height of its great global warming scam, the United Nations Environment Programme predicted that by 2010 there would be 50 million people driven from their homes as a result of globaloney…

Read the rest at RightPundits.com.

April 5, 2011 | Filed Under Children, Constitution, Democrats/Leftists, Foreign Countries, Home Schooling, Illinois, Illinois State Government, Liberals, PCism, Religion, Society/Culture, UN, Warner Todd Huston | 1 Comment

-By Warner Todd Huston
The Illinois State Senate will soon be considering State Resolution 92. This resolution would have the state recognize the United Nations Convention on the Rights of the Child and force Illinois to observe its wholly un-American provisions. This move would, in fact, be illegal, but State Senator Kimberly Lightford (D, Westchester) thinks she has the power to obviate the Constitution anyway.
Lightford's conceit is a perfect example of the arrogance of the left. This woman imagines that not only can she go around the president of the United States and deal with a foreign power of her own volition, but she thinks she can deal with this foreign power in violation of the law of the land. Imagine the arrogance.
Read more
April 3, 2011 | Filed Under Abortion, Kevin Roeten, Planned Parenthood, UN | Comments Off on
---
Anti-Population Zealots Condemning the Human Race to Extinction

-By Kevin Roeten

The 'left' must be shaking in their boots to see the latest trends of the pro-life juggernaut. More and more people consider themselves pro-life, and favor more restrictions on abortion. The lean towards being pro-life is growing, especially with the young adult.

They understand babies begin sometime, and realize the most obvious answer is at conception. Men, especially, know if they're in the woods hunting deer and they hear something, prudence dictates to wait and make sure it's a deer. But it's already known to be a baby if a woman's pregnant.

The now commonplace practices of birth control, abortifacient use, late-term abortion (all 3 can be abortion), same-sex marriage, and sterilization were not typically thought of 100 years ago.

With birth control, the uterus is always made inhospitable for implantation, whether the fertilized embryo comes for a visit or not. If the fertilized embryo does visit, it usually can't implant and is aborted. With same-sex marriage and sterilization, there's only one purpose–and it's not population generation.
Read more

March 4, 2011 | Filed Under Democrats/Leftists, Education, Ethics, Government, Hate Crimes, Illinois, Illinois State Government, Liberals, Morals/Sex, PCism, Society/Culture, UN, Warner Todd Huston, Western Civilization | Comments Off on
---
Our Modern Universities: Live Sex Shows in the Classroom

-By Warner Todd Huston
So, what do you get for $500 an hour if you are Northwestern University Professor John Bailey and you're looking for a new way to teach your class about sex? Apparently you get a live sex show right in the classroom where a woman is impaled with a sex toy jammed on the end of a reciprocating power saw. Nice way to spend university donor's money, isn't it?
Professor Bailey and his fist full of university cash paid one Kevin Melvoin-Berg to bring a woman and her "fiance" into the classroom where she was brought to orgasm with the aforementioned powertool turned sex toy. Melvoin-Berg runs a Chicago area touring company called Weird Chicago where customers are taken on a tour of all the strangest places in the city. Those "weird" places include areas where there have supposedly been ghost sightings, 20s era gangland sites, serial killer sites, and old prostitution sites in the city. This multitalented character bills himself as a "psychic detective and ghost hunter," as well. Yes, he's just the sort of legitimate expert that a university should turn to in order to teach students about human sexuality, ya know?
Like a good educator, Professor Bailey took the intellectual road to defend his inclusion of live sex shows in his class room, too. As he told the Daily Northwestern,"Sticks and stones may break your bones, but watching naked people on stage doing pleasurable things will never hurt you."
Oh, this prof is way too intahlekshual for me, I have to say.
Read more
December 31, 2010 | Filed Under Alan Caruba, Anti-Americanism, Budget, Constitution, Crime, Democrats/Leftists, Economy/Finances, Ethics, Government, Liberals, President, Taxes, UN | Comments Off on
---
Making Predictions for 2011

-By Alan Caruba

In ancient times a soothsayer could make a good living divining the meaning of chicken bones and shiny pebbles. The modern version is usually some journalist who, looking back over his shoulder, decides he can predict the future. These are often the same people who fail to predict the outcome of elections, sports team rankings, and, of course, the weather.

Who, for example, could have predicted that, in November 2009, the world would be treated to thousands of emails between a handful of utterly deceitful "climate scientists" who were rigging the data in computer models to ensure that everyone remained scared to death of "global warming"?

The result was the breakdown of the 2009 United Nations Conference of Parties 15 climate conference in Copenhagen. This year a COP 16 in Cancun tossed out any pretence about "global warming" and went straight for a scheme to get wealthy nations to transfer trillions to mostly corrupt ones.
Read more

December 6, 2010 | Filed Under Anti-Americanism, Budget, Business, Climate Change, Democrats/Leftists, Economy/Finances, Environment, Free Trade, Government, Law, Liberals, Mexico, Nanny State, President, Regulation, Science, Society/Culture, Taxes, UN, Unions, Warner Todd Huston, Western Civilization | 2 Comments

-By Warner Todd Huston
As most of you know last week I was down in Cancun, Mexico reporting on the U.N. Climate Change Summit (officially called COP16/CMP6). It was several days of sun, surf, and U.N. conmen. I am back in the saddle here at home but Friday I went from the warm white sands of Cancun back to the cold white snow of Chicago. Where's all that global warming when you need it?
At least I have the modern conveniences of natural gas to keep my house warm and coal and nuclear-fired electric to power my electronic entertainment and work devices both. Unfortunately, if the con in Cancun is successful we may no longer have such luxuries.
One of the last places I visited in Cancun was the Villa de Cambio Climatico — or in English the climate change village. The exhibit was sponsored by the Mexican federal government and was set up in order to indoctrinate Mexico's school children in the ways of environmental hokum.
At the exhibit we found what was presented as the ideal eco-friendly house. Of course, it was suitably small as the enviro-Nazis most certainly don't want anyone enjoying a bit of elbowroom in their homes though it did have space for a few modern niceties. It had a tiny computer area, an actual flush toilet, and a four-foot-tall refrigerator that looks like it might be able to store enough food for two or three days.
Read more
November 30, 2010 | Filed Under Budget, Capitalism, Communism, Democrats/Leftists, Economy/Finances, Environment, Foreign Countries, Government, Liberals, Mexico, Science, Socialism, Society/Culture, Taxes, UN, Warner Todd Huston, Western Civilization | 2 Comments
-By Warner Todd Huston
In but a few hours I'll be headed to Chicago's O'Hare airport to wing my way to sunny Cancun to do a few days reporting on the U.N. Climate Change Summit. As is my luck in life, sunny Cancun will be rainy Cancun if the weatherman is to be believed. Of course, weather reports aren't the only thing going on down there that isn't to be believed.
There has already been some guffaw inducing inanities in Cancun. For instance, an Oxfam report is telling summit attendees that "more than twice the number" of people have died from natural disasters in 2010 than have in 2009. And they tell us this is all due to global warming even though they also admit "it is impossible to link any single event with rising temperatures."
What is the solution to the problem that Oxfam cannot prove exists? Why your money, of course. Oxfam wants the U.S. to establish a "Green Fund" of at least $100 billion annually to combat all this carnage and global warming.
If a big, multi-billion dollar slush fund that's at the beck and call of globaloney peddlers isn't enough, summit attendees are also demanding that the whole civilized world ration itself back to the stone age to "solve" global warming/climate change.
Read more
November 8, 2010 | Filed Under AFL-CIO, AFSCME, Anti-Americanism, Barack Obama, Business, Capitalism, Democrats/Leftists, Government, History, Journalism, Law, Liberals, Media, Media Bias, Public Employees Unions, SEIU, Taxes, The Law, UN, Warner Todd Huston | Comments Off on
---
U.N. Pushing Card Check on U.S.?

-By Warner Todd Huston
The U.N. is at it again, trying to use its "power" to control the U.S.A. Naturally that control leans toward the extreme, anti-American, left-wing of the political spectrum. In a meeting of the UN Human Rights Council, those that stand against America had a gripe session where supposed violations of human rights were leveled against the United States. And what sort of force was at the forefront of these calumnies? Unions, of course.
One of the reports that was entered into the "evidence" against the U.S. was prepared by the AFL-CIO and other American unions.
The USHRN position paper on U.S. labor relations, however, was submitted by much better-known mainstream organizations. Among them: the AFL-CIO, the Teamsters, the United Steelworkers and the Service Employees International Union (SEIU). None are listed as USHRN members.

Among other things, the labor paper points to declining U.S. union membership as a function of discriminatory U.S. labor laws, including the National Labor Relations Act, and declares that "core internationally established labor rights are not adequately protected by state and federal laws that govern the American workplace" and adds that "workers have resorted to international fora to seek redress."
October 19, 2010 | Filed Under 00Publius Contributor, Abortion, Budget, Catholicism, Economy/Finances, Human Rights, Kevin Roeten, The Heritage Foundation, UN | Comments Off on
---
UN Ripe for US Budget Cutting

-By Kevin Roeten

Reducing the US budget over $5 billion/year sounds too good to be true. Actually 1.2 billion is the US share (22% in 2010). But the 'peacekeeping budget' is a whopping $7.8 billion/yr, of which the US is responsible for over 27%, or $2.1 billion. The offending party—the UN. The place—Manhattan. The damage—at least $3.3 billion/year.

In the 2/3/10 column by Brett Schaeffer, Time to Rein in the U.N.'s Budget | The Heritage Foundation, he explains the details included in the 2010-2011 2-yr UN budget. [9] If one includes the US voluntary contributions to the UN, the US exceeds $5 billion annually. [13]
Read more

September 24, 2010 | Filed Under Congress, Democrats/Leftists, Government, Health, House of Representatives, Liberals, UN, Warner Todd Huston | Comments Off on
---
Mentally Retarded Now Have 'Intellectual Disability'

-By Warner Todd Huston
Along with implementing a socialist takeover of healthcare making it more expensive and less attentive, aside from taking over America's car industry and creating a new brand of auto — Government Motors — and right along side efforts to give Big Labor millions of our tax dollars in payoffs and bailouts, not to mention attempting to takeover the banking and investing sectors, the Obama administration and the Democrat Party have also decided that we can no longer say "mentally retarded," or even mentally disabled." Hence forth by order of Democrats we shall now call them "intellectually disabled."
This is the really important work of Congress in these "interesting times" in which we live.
With this important work, Congress has changed the label in existing health, education and labor law so that the terminology will more closely ascribe to that of the United Nation's health arm.
Me, I'd like to know when they will officially classify liberalism as a mental disease? Maybe instead of saying they suffer from liberalism, we should say they suffer from "Intellectual Disassociation Disorder." Because they certainly can't seriously imagine that their lies and schemes comport with reality in any way.
Still, I am glad that Congress has taken the time away from spending us into oblivion and indulging its plans to materially destroy the USA to make it a less powerful member of the European Union to alter our mental health definitions to fit the UN's needs. God knows we can't help the UN out enough.
Read more
September 22, 2010 | Filed Under Alan Caruba, Kevin Roeten, UN, Uncategorized | Comments Off on
---
Socialism much Closer than the Frontier

-By Kevin Roeten

Many refuse to believe Socialism is as close to America, something it was not founded on, as it is. We may start to see socialism initiated by the election this fall. The ominous harbinger—the outgoing of Senator Christopher Dodd (D/Ct).

Called the Livable Communities Act (SB1619) was brought by Dodd, and will fulfill The Green Agenda – Agenda 21, adopted at the Earth Summit in Rio de Janeiro (1992), creating a 'new world order'. SB1619 has just been approved by the Senate Banking Committee, and is on the fast track to passage in the Senate. The thought is this legislation must be passed before a Republican takeover in November.

Few realize this, but the unscrupulous Nazi regime based on anti-Semitic laws, actually followed the highway of modern environmentalism through Nazi Germany, as described in the Mark Musser book Nazi Oaks Book Review.
Read more

June 13, 2010 | Filed Under Anti-Americanism, Anti-Semitism, Censorship, Islam, Islamofascism, Israel, Jews, Judaism, Media, Media Bias, Palestinians, Religion, Terrorism, UN, Warner Todd Huston, Western Civilization, YouTube | Comments Off on
---
Terrorists Rejoice: YouTube Pulls Pro-Israeli Video

-By Warner Todd Huston
In the week following the Israeli boarding of boats piloted by Turkish "peace activists" off the coast of Gaza Caroline Glick and the good folks at the Hebrew language Israeli news site Latma created a parody video skewering the violent actions perpetrated by those "peace activists" against members of the Israeli authorities attempting to enforce the Gaza blockade. The video went up on YouTube and garnered three million views within a matter of days.
Created as a parody of the 1980s activist song "We are the World," the Latma song was named "We Con the World" and humorously depicted an array of Palestinian supporters singing about how they'd fooled the world into thinking that it was the Israelis that were the bad guys in the Gaza blockade incident.
The video was very clever and hit just the right notes of humor being not too mean spirited yet easily hitting home with its message. The humor of the video was wholly in keeping with western humor and not over-the-top or unduly offensive at all. Naturally, YouTube pulled it anyway.
On her website, Glick reports that the video's creators were told by YouTube that the use of the original song, "We are the World," was a copyright violation. But Glick disputes this claim.
Read more
June 12, 2010 | Filed Under 2nd Amendment, Army, Colorado, Constitution, Elections, GOP, Government, Guns, House of Representatives, Military, Republicans, UN, Warner Todd Huston | Comments Off on
---
McConnell for Colorado: He Loves Guns and The U.S.A…. not so big on the U.N.

I have to say, I find it somewhat amazing to see the sort of campaign videos we've been seeing of late. They are hard-nosed, straight-forward, REAL American styled campaign spots. I can't imagine any time in our past when such hard-core American sentiment would have been evident in campaign commercials like this.

Here is one for Bob McConnell who is running for Colorado's 3rd Congressional District.

Army RANGERS, hoo ah!

So, all you true Americans living in Colorado's Third, go out and vote for a real American. Vote Bob McConnell.

http://www.mcconnellforcongress.com/

(H/T HotAir)

May 11, 2010 | Filed Under Budget, Haiti, Islam, Islamofascism, Taxes, UN, Uncategorized, Warner Todd Huston, Western Civilization | Comments Off on
---
UN's Haiti Recovery Budget Wasted Mostly on UN Operatives' Paychecks

-By Warner Todd Huston
In another perfect example of why the United Nations is a complete waste of time and should be eliminated as useless, news has emerged that the UN's $732.4 million Haitian relief budget is being wasted mostly on paychecks for UN personnel instead of going to actually help anyone in earthquake ravaged Haiti.
According to reports, two-thirds of the $732.4 million budget is going to pay for the "salary, perks and upkeep of its own personnel" instead of earthquake victims.
Some $495.8 million goes for salaries, benefits, hazard pay, mandatory R&R allowances and upkeep for the peacekeepers and their international staff support. Only about $33.9 million, or 4.6 percent, of that salary total is going to what the U.N. calls "national staff" attached to the peacekeeping effort.
Even more ridiculously, this reported amount will only cover the UN's effort through the end of June after which the UN will pump even more cash into the effort. Remember, folks, this is your tax money going to waste.
Read more
March 22, 2010 | Filed Under Afghanistan, Barack Obama, Christianity, Foreign Countries, Iran, Iraq, Islam, Islamofascism, Israel, Liberals, Media, Media Bias, Newspapers, Religion, Saudi Arabia, Society/Culture, Taxes, Terrorism, The Law, UN, Warner Todd Huston, Western Civilization | 1 Comment
Nicholas Kristoff does a review of a book about the oppressed life of a young Muslim girl that was married off at 10-years-old. Kristoff laments this poor girl's plight but not once mentions that she was from an Islamic culture. How can he discuss the evils of these sort of arranged marriages without mentioning Islam? You tell me…
December 10, 2009 | Filed Under Ann "Babe" Huggett, Anti-Americanism, Barack Obama, Budget, Business, Capitalism, Democrats/Leftists, Economy/Finances, Europe, Free Trade, Liberals, Security/Safety, Socialism, Society/Culture, Taxes, UN | Comments Off on
---
Put The Blame On Santa Claus

-By Ann "Babe" Huggett

The Copenhagen Climate Summit imploded on its second day over the lethal 'Danish text" leak of the draft agreement, which further empowers First World nations over the developing and undeveloped nations, sidelines the UN and dumps the Kyoto Protocol. As the screaming developing nations let off CO2 like weenies on a grill amidst all the limos and private jets of the attendees, the Northern hemisphere is gripped in Winter's snowy embrace while it is still Fall. Global warming is dead and it's too late to switch back to the Global Cooling of the '70s. The only control freak Globalist thing left on their humanity hating agenda is Climate Change with which to bludgeon us into shivering serfs.
The Summit started off with the usual political correct nonsense of Christmas trees being banned since it is a socialist rich, post Christian environment where nothing as crass as trees sacrificed for bourgeoisie sentimentality is allowed. To paraphrase C. S. Lewis' The Lion, the Witch and the Wardrobe, in the bizarro world of the socialist, it's always Winter and never Christmas.
Read more
December 8, 2009 | Filed Under Anti-Americanism, Barack Obama, Budget, Business, Capitalism, Democrats/Leftists, Economy/Finances, Health, Journalism, Liberals, Media Bias, Religion, Rights, Science, Security/Safety, Socialism, Society/Culture, Taxes, UN, Warner Todd Huston | Comments Off on
---
ClimateGate and the UN: New Red Scare over Green Lies

-By Warner Todd Huston
Believe it or not, the UN just whined that climategate is the Russian's fault. It appears that the United Nation's position is that the obvious cover-up of the false doctrine that is global warming perpetrated by global warming "scientists" is not the fault of the lying scientists, but that of the assumed "paid" Russian hacker that hacked the globaloney scientist's emails and exposed the cover-up to the world. Convoluted reasoning, no?
Remember when you were a child and your Mother discovered through hearing about it from the neighbors that you were doing something you weren't supposed to be doing? Remember how instead of taking responsibility for your actions you cried that it wasn't right that someone narced on you? Well, that is the same sort of childish, facile reasoning that the UN has employed to explain away this climaegate scandal.
Jean-Pascal van Ypersele, a vice-chairman of the Intergovernmental Panel on Climate Change (IPCC), recently said that the hacked emails from the University of East Anglia's Climatic Research Unit (CRU) were obtained and hyped by Russia in order to "destroy public confidence" in the "science" of man-made global warming… or is it now "climate change"? It's hard to keep up with their constant name changing as they look for more sellable rhetoric.
Just like that kid that's mad at getting caught but can't see that he is at fault in the first place, the UN is now trying to get everyone to consider this as "hackergate" instead of climategate. Various UN folks are in essence telling us not to look "here," but to instead look "over there."
Read more
October 21, 2009 | Filed Under Anti-Americanism, Democrats/Leftists, Freedom, Gay Marriage, Liberals, Marriage, Morals/Sex, Rights, Socialism, Society/Culture, UN, Warner Todd Huston | Comments Off on
---
UN Says Gender 'Not Fixed,' Is 'Changeable'

-By Warner Todd Huston

UN "Special Rapporteur" Martin Scheinin recently filed a report with the UN titled "Protection of Human Rights and Fundamental Freedoms While Countering Terrorism" in which he states that human gender is not a fixed thing but a mere "social construct" that is "changeable over time."

In this paper Scheinin, the "Special Rapporteur" — I do get a kick out of the pretentiousness of that grandiose title — and the UN leadership (a word I use advisedly) wants terribly to deny both genetics and simple reality. Page eight of this report asserts that a man is not necessarily a man and a women… well, maybe she's something else entirely… but what ever they are their gender is but a temporary designation determined at the whim of society.

Catch this PC garbage:
Read more

July 31, 2009 | Filed Under Anti-Americanism, Barack Obama, Children, Communism, Democrats/Leftists, Education, Family, Liberals, Religion, Security/Safety, Society/Culture, Taxes, The Law, UN, Warner Todd Huston, Welfare | Comments Off on
---
UN Putting Education in Government's Hands and the End of Homeschooling

-By Warner Todd Huston

Homeschooling is a growing trend in the United States today. Many thousands of parents wary of government indoctrination of their children, not to mention tired of the plummeting level of actual education threatening our kid's futures, are taking their children's education into their own hands and setting up homeschools. The trend is also starting to alarm the bureaucrats in government that count on using our children as a device to bring in state and federal tax money as well as teachers unions that relish the power of controlling our progeny. Consequently, state governments are increasingly looking at regulations meant to hamper homeschooling efforts.

But it isn't just American bureaucrats and unions looking to justify their jobs that homeschoolers should worry about. From outside the U.S. there is a looming threat to homeschooling. Not only education sits in the crosshairs but the very the rights of parents to decide what is best for their own children could be threatened. This threat will likely manifest itself if the U.S. ratifies the UN Convention on the Rights of the Child.

Currently the U.S. is not a signatory to this treaty and it would be better for parents if that remains the case because the UNCRC, if ratified, could set the stage for a complete government takeover of all education regardless of the desires or religious convictions of parents throughout the United States. And as mentioned this treaty also has the potential to eliminate parent's rights altogether and, not just with education. Current events in Great Britain, a signatory to the treaty, are being closely watched by American homeschoolers and evidence seems to be mounting that worries about the UNCRC are well founded.

July 14, 2009 | Filed Under Anti-Semitism, Democrats/Leftists, Free Speech, Freedom, Islam, Islamofascism, Israel, Journalism, Liberals, Media Bias, Security/Safety, Socialism, Society/Culture, UN, Warner Todd Huston | Comments Off on
---
Journalist Tells of Harrowing Protest Experience in… Israel?

-By Warner Todd Huston
Over the last few weeks dozens of Iranians yearning for a more democratic government, striving to beat back the oppressive Mullahs, desperate to live free, have been killed in the streets of Iran during democratic protests. In China Uighurs and members of the religious sect Falun Gong are constantly attacked, imprisoned, tortured and killed for their ethnicity or beliefs by Chinese officials. Not long ago Buddhist Monks were killed by police for their protests in the streets of Myanmar. And on a nearly daily basis, members of the Taliban are killing villagers for not observing their oppressive rule in Afghanistan and Pakistan.
We live in times of violent protests tearing at some of the most oppressive governments in the world. And so, Australia's ABC fielded a report about one "violent" protest experienced by one of its own reporters. Was it murderous Islamists attacking villagers? How about Chinese thugs killing ethnics? Perhaps it was an Iranian Mullah ordered massacre of citizens wanting democracy that frightened her so much?
Uh, no. It was Orthodox Jews that spit on her.
Next Page »
Social Networking
Help the Soldiers!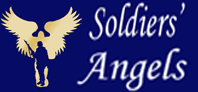 American Genius
Our Founding Ideas
---
"Governments are instituted among men,deriving their just powers from the consent of the governed." Declaration of Independence July 4, 1776
---
Recently Written
Featured Sites



What THEY Say:
Foreign News In English
Illini Alliance
Blogroll
Political Parties

Contact Us
Email Publius' Forum
Archives
Links
Other Blogs
MilBlogs
Religion

Gun Rights
Education
Radio Hosts