September 7, 2011 | Filed Under Anita MonCrief, Fox News, Media, Unions | Comments Off on
---
Former ACORN Insider Infiltrates Fox News

-By Anita MonCrief

The sometimes strange and increasingly alarming "age of Obama" continues to bring the average American startling and upsetting news. The ever reliable Vice President Joe Biden stepped in to add insult on top of injury to the growing number of Americans who identify themselves as part of the Tea Party. From Biden's equation of the Tea Party to "barbarians" to Obama supporting "Teamster boss James P. Hoffa's Labor Day call for to "take these sons of bitches out'" to the ridiculous announcement that Obama has started his own "Project Vote," the hits just keep on coming.

As Americans deal with an the fallout of having an ACORN community organizer running the country, the scattered ACORN alums continue to infiltrate into other trusted institutions. Including Fox News. Jehmu Greene, former National Director of Project Vote currently spends her days undermining Conservative principles from her position as a Fox News contributor. Greene's tenure at Project Vote coincided with this reporter's stint there. Curiously, Greene's Huffington Post bio omits the position.
In 2006 ACORN was running a massive campaign across the country to raise the minimum wage. Their efforts were tied in with Project Vote's voter registration drive and the subsequent take over of the House of Representatives by Nancy Pelosi and the Democrats. As a tax exempt nonprofit, Project Vote acquired funds to run "non partisan" voter registration drives but "contracted" with partisan ACORN. This 2004 Joint Effort Agreement attempts to provide legal cover for two organizations that, during my tenure, operated seamlessly as one.
Read more
February 7, 2011 | Filed Under Anita MonCrief, Barack Obama, Censorship, Congress, Democrats/Leftists, Ethics, Frank Salvato, Government, Journalism, Liberals, Media, Media Bias, President, Republicans | Comments Off on
---
Civility? What Channel

-By Frank Salvato

What's all this talk about civility taking hold in the American political arena? Evidently, Progressive talker Stephanie Miller, who, I guess, has a syndicated radio show – amazing what passes for talent these days on talk radio – didn't get that memo…strange, too, as her leader, Pres. Obama took to the airwaves after the Tucson tragedy to admonish everyone who was throwing rhetorical bombs under the guise of "political debate." Yet, for Ms. Miller, it's full speed ahead with the name-calling and the deprecating jokes.

Mediateite.com reports that while discussing House Speaker John Boehner (R-OH):
Read more

January 27, 2011 | Filed Under ACORN, Andrew Breitbart, Anita MonCrief, Crime, Democrats/Leftists, Elections, Government, Judges, Law, Texas, Warner Todd Huston | 1 Comment

-By Warner Todd Huston
The left-wing website Talking Points Memo (known as TPM) is worried that the Tea Party-backed True The Vote effort in Harris County, Texas — home of the City of Houston — is going to successfully enlist Texans to join an effort to "true the vote" by battling vote fraud. Because of this fear, TPM has been trying to undermine the event with several left-slanted blog posts.
TPMs latest posting is artful for its vague accusations and spin, but it is short on any actual proof of the nefarious goals that the left-wing site is trying to ascribe to the True The Vote National Summit, coming up on March 25 and 26. Read closely TPM's post also has the odd effect of coming to the support of vote fraud by seeming to discount the True The Vote event. Sadly, this dismissive attitude is of a piece with the left's desire to shy people from paying attention to the massive vote fraud that they, themselves have been involved in for decades.
Read more
November 17, 2010 | Filed Under Anita MonCrief, Politicians, States | Comments Off on
---
Organizing for Freedom: American Majority and The New Leaders Project

-By Anita MonCrief
Yesterday, in a bold move that directly addresses the need for unity and a true bottom up leadership approach to the problems facing America, American Majority and American Majority Action unveiled  an ambitious plan to take back America.
"On the heels of an historic mid-term election, and amid speculation about the future of the Tea Party movement, American Majority along with local Tea Party leaders from across the nation, announced today the launch of The New Leaders Project and the drive to identify 10,000 new, credible candidates in advance of the 2011 and 2012 elections.

American Majority believes that this project, when combined with policy education and grassroots infrastructure development, is the surest way to sustain Tea Party momentum across the nation.

This first of its kind national effort will seek to have 1,000 local Tea Party leaders sign onto The New Leaders Project, committing themselves and their groups to identifying 10 new leaders in their local community to run primarily for state or local office in 2012.  Representatives from Texas, Pennsylvania, Wisconsin, Colorado, Massachusetts, Rhode Island, Florida, Virginia, Arkansas, and Ohio on hand at a press conference this morning to be the first signers of The New Leaders Pledge."
American Majority president Ned Ryun delivered a powerful statement about the overall mission of the The New Leader Project:
Read more
October 29, 2010 | Filed Under Anita MonCrief, Ann "Babe" Huggett, Congress, Conservatives, Constitution, Democracy, Democrats/Leftists, Elections, Ethics, GOP, Government, House of Representatives, Liberals, Republicans, Senate, Texas, Warner Todd Huston | 3 Comments
-By Warner Todd Huston
The left is in high dudgeon here in the 18th Congressional District in Houston, Texas. Democrat Representative Sheila Jackson Lee, a long-time left-winger, has held this seat since 1995 and she isn't going to go away quietly. She is quite upset at the gall of a new conservative group that launched a poll watching effort in her district. In fact, Lee is so incensed that she has insisted that the Dept. of Justice launch an investigation of the King Street Patriots on trumped up charges that they have been harassing Hispanic and black voters here in Houston.
Lee has claimed that these all volunteer, Tea Party-inspired poll watchers have been intimidating minorities and has helped spread the false accusation that some shadowy, outside group has been funding them to target Houston's minority voters.
Read more
October 21, 2010 | Filed Under ACORN, Anita MonCrief, Anti-Americanism, Barack Obama, Congress, Constitution, Crime, Democrats/Leftists, DOJ, Elections, Government, House of Representatives, Liberals, Lobbyists, President, Uncategorized, Unions | Comments Off on
---
Uncle Sam Funds ACORN Poll Workers, but Tea Party Group Investigated

– By Anita MonCrief

What happens when citizens decide to stand up and ensure the integrity of elections? In the age of Obama, they are investigated by the Department of Justice.

From the Washington Examiner Washington Examiner:
"Obama's Department of Justice has suddenly turned on a dime, becoming the great pro-active protector of voters' rights:

'Poll watchers in Harris County, Texas — where a Tea Party group launched an aggressive anti-voter fraud effort — were accused of "hovering over" voters, 'getting into election workers' faces' and blocking or disrupting lines of voters who were waiting to cast their ballots as early voting got underway yesterday.

Now, TPMMuckraker has learned, the Justice Department has interviewed witnesses about the alleged intimidation and is gathering information about the so-called anti-voter fraud effort….

Terry O'Rourke, the first assistant in the Harris County Attorney's office, told TPMMuckraker that there have been allegations of poll watchers talking to voters, which they are not allowed to do, as well as hovering over voters as they are waiting to vote. He said the complaints came from Kashmere Gardens, Moody Park, Sunnyside and other predominantly minority neighborhoods of the county.'

…Obama's politicized Justice Department has already lost all credibility when it comes to even-handed administration of justice on this matter. They let the Black Panthers off with one wrist-slap and two complete dismissals after their flagrant voter intimidation was caught on tape. Now they're worried about poll watchers "talking to voters," at a time when local Texas officials are preventing people from voting if they are wearing Gadsden Flag pins?"
An interesting fact about this so-called investigation is that the group, True to Vote, had already contacted the DOJ regarding the extreme irregularities related to the voter registration drives in the state. (Click image to enlarge)
Read more
October 12, 2010 | Filed Under ACORN, Anita MonCrief, Barack Obama, Economy/Finances, Education, Financial Reform, Jobs, Money, Taxes, Tea Party, Washington Post | Comments Off on
---
Obama's Project Vote pushes bigger government and demonizes Tea Party Movement, Washington Post follows its lead

-By Anita MonCrief

This past weekend, Americans from across the country gathered in Richmond, V.A. for the Virginia Tea Party Patriot Convention. Attracting conservative leaders and activists alike, the gathering featured training from a number of organizations including American Majority.
However, many participants may have been unaware of the quiet smear campaign that has been spreading for weeks by Obama's old employer, Project Vote.
Read more
October 8, 2010 | Filed Under Anita MonCrief | Comments Off on
---
A National Call to Action: One Citizen – One Vote

-By Anita MonCrief

In 2002, a website called the World Social Web Site sounded the alarm that Republicans would be out "intimidating minorities" on election day.
"The Republican Party, with the backing of the Bush administration, will post thousands of party functionaries at polling stations in various parts of the country on Election Day, November 5, to intimidate working class and minority voters from casting their ballots. This anti-democratic operation in being carried out under the cover of 'poll watching.'

Large numbers of 'poll watchers' are to be posted in key places where the contest for congressional seats and governorships is expected to be very close, particularly targeting minority voters and those in strongly Democratic districts."

During critical mid-term elections and any time they feel threatened, the left swipes its trusty race card. An article out this week once again raises those fears.
Read more
September 19, 2010 | Filed Under Andrew Breitbart, Anita MonCrief, Democrats/Leftists, Elections, Illinois, Journalism, Media Bias, Warner Todd Huston | 1 Comment
-By Warner Todd Huston
These are the last two videos I will have for Right Nation 2010.
The first one is a compilation of lefty protesters that Andrew Breitbart confronted before the night began.
The amusing thing about this video is that the protesters had no idea why they were there and could not explain the signs they were holding. These signs called Glenn Beck a "liar" and called us all racists. They had signs that demanded that we "stop the hate," yet when Breitbart asked them for examples of racism, hate, and Beck's lies none of them could give a single example.
Then, when it was all over, these people filed into the buses that brought them to the site. That's right, buses. In other words this was an astroturf campaign, not a true grassroots protest.
And what did we see on the back windows of these buses? Chicago Public School ID tags. So, now we know that this was a union thug organized, fake protest.
September 13, 2010 | Filed Under ACORN, Anita MonCrief, Immigration/Immigrants, Maryland | Comments Off on
---
Casa de Maryland: How to use tax dollars to skirt immigration laws

-By Anita MonCrief

Tuesday, September 14th is primary day here in Maryland. Campaign signs litter roadways and volunteers greet commuters as they idle at traffic lights in Prince George's County. One hot button issue that should be on the mind of Maryland voters is immigration. As the number of illegal immigrants continue to rise in Maryland and the economy further spirals downward, voters in Maryland face tough decisions.

Adding to the immigration debate is an organization that has caused outrage and controversy over its mission and programs. CASA de Maryland, also know as the Central American Solidarity Association deserves national attention for it's programs that target day laborers in Montgomery County, Maryland.
The Background
From Wikipedia (emphasis mine):
"CASA was founded in 1985 in the basement of the Takoma Park Presbyterian Church by concerned U.S. citizens and Central American immigrants. It has since expanded its scope. It is affiliate organization of the National Council of La Raza. It has received funding from a variety of sources, including a two-year grant funding operations in Baltimore from George Soros' Open Society Institute. CASA of Maryland is also a founding member of the National Capital Immigration Coalition ("NCIC") which promotes "comprehensive immigration reform".[5] Other funding sources include the Annie E. Casey Foundation and United Way. They are a member of the National Day Laborer Organizing Network. CASA also has received $1.5 million from CITGO, the state-owned Venezuelan petroleum products corporation.

CASA operates five day labor centers throughout the state, with public and private funding, three in Montgomery County, where its efforts have been the center of controversy. There is both significant support, and significant opposition, to their efforts to provide central sites where contractors can pick up day-laborers…."
Judicial Watch has documents here on the day labor centers.
Read more
August 16, 2010 | Filed Under ACORN, Anita MonCrief, Campaign Finance, Chicago, Congress, Democrats/Leftists, DOJ, Elections, Government, Socialism | Comments Off on
---
Facts Obama Doesn't Want You to Connect

-By Anita MonCrief

Cross-Posted from my new site Emerging Corruption.

What really happened during the 2008 elections? Recent information regarding the primary caucuses paints the picture of a campaign that would stop at nothing to win. A campaign that was willing to strong arm candidates and volunteers in order to meet its goal. The documentary We Will Not Be Silenced delves into the Obama 2008 Campaign.
"We believe The Democratic National Committee (DNC) made a grave error by depriving American voters of their choice of Hillary Clinton as Democratic nominee. Senator Clinton, by all accounts, except caucuses, won the Primary Election and, therefore, should be the 2008 Democratic Nominee. That didn't happen, due largely to illegitimate and illegal acts. We have interviews of many accounts from caucus states recounting threats, intimidation, lies, stolen documents, falsified documents, busing in voters in exchange for paying for "dinners," etc. There are at least 2000 complaints, in Texas alone, of irregularities directed towards the Obama Campaign, that have lead to a very fractured and broken Democratic Party."
In July, the 2007 2nd Quarter Obama Donor List was revealed and tied back to Association of Community Organizations for Reform Now (ACORN) and its sister organization Project Vote. On Friday, August 13th a three-judge panel of the United States Court of appeals for the Second Circuit upheld a funding ban on ACORN stemming from Congressional action:
Read more
July 29, 2010 | Filed Under ACORN, Anita MonCrief, Anti-Americanism, Congress, Democrats/Leftists, Government, House of Representatives, Liberals, President, Senate, Warner Todd Huston | 1 Comment
-By Warner Todd Huston
ACORN whistleblower Anita MonCrief, the brave young woman whose conscience wouldn't allow her to cover for ACORN's criminal activity while she was in its employ, has started a new venture. A website dedicated to rooting out government corruption called www.EmergingCorruption.com was launched last weekend headed by Anita and a cadre of writers and researchers (myself being one of them).

Emerging Corruption is a political news website that provides to the public information and investigations into ACORN and other center-left enterprises. The news website will investigate and expose historically corrupt special interest organizations and will feature information and investigations into organizational tactics, programs, campaigns, staff & initiatives including fund raising and finances.
Read more
July 16, 2010 | Filed Under Anita MonCrief, Congress, Conservatives, Elections, Government, House of Representatives, Republicans | Comments Off on
---
Why Georgia's 12th CD Should be on Everyone's Mind

-By Anita MonCrief

When Howard Dean implemented his "50 State Strategy" most, including some in his own party, considered his plan to be unworkable and more importantly "unwinnable". After the resounding sweep of the Democrats in 2006 and Obama in 2008, the RNC has only feebly attempted to replicate this strategy.

From Wikipedia:
"As chairman of the party, Dean created and employed the '50 State Strategy' that attempted to make Democrats competitive in normally conservative states often dismissed in the past as 'solid red.' The success of the strategy became apparent after the 2006 midterm elections, where Democrats took back the House and picked up seats in the Senate from normally Republican states such as Missouri and Montana. In the 2008 election, Barack Obama used 'The 50 state strategy' as the backbone of his candidacy."
As the November 2010 mid-term elections rapidly approaches it  is now even more important to focus on every race, every state, and every primary. Blogger Melissa Clouthier describes the problem in the Republican party:
"The Republicans conceding in between elections as well as races, themselves, has been a tremendous source of irritation. It is one thing to microtarget and write off a district because it's 'unwinnable'. The problem is that too many areas were written off that could, in this election, be won. And now, with no foundation there, it makes the task of winning more difficult. Texas isn't the only place this has happened. In fact, this is a problem nationwide for Republicans. With a lack of organization and get out the vote effort and the lack of relationship building, many potentially winnable races will be lost simply because there is no there, there. It's been conceded."
June 15, 2010 | Filed Under ACORN, Anita MonCrief, Barack Obama, California, Democrats/Leftists, Judges, Liberals, Politicians, Rhode Island | Comments Off on
---
Did Jack McConnell Lie About ACORN During His Confirmation Hearing?

– By Anita MonCrief

The ACORN apologists over at Media Matters were hard at work last week as they took time to once again whitewash or ignore the truth in order to protect ACORN. Even though Media Matters claims that my article titled "Radical Judicial Nominee Jack McConnell's Disturbing ACORN Connections" is "nothing new" and the connections I drew in the article "between ACORN and progressives" are "even weaker than previous conservative attacks," Media Matters apparently felt a need to try to refute it. Why write about "nothing new"?

Unfortunately for Media Matters, its arguments only work as long as its readers are content with ignoring key facts about ACORN and its role in politics, elections and government itself.

As stated in my previous article posted at many websites, including BigGovernment.com, there are several disturbing connections involving Jack McConnell, the lead paint litigation, and ACORN. Keeping in mind that this is the same "news organization" that still insists that ACORN's alter ego Project Vote was totally separate from ACORN when Barack Obama worked for them, I will let ACORN's own words explain its involvement in the Sherwin-Williams California case. The excerpt below is from page 59 of an ACORN report available here (click to enlarge).
Why would Media Matters ignore ACORN's own words? For the same reason it tries to dismiss my article as a conservative attempt to use ACORN as the "boogeyman." By omitting the fact that I worked for ACORN and testified against ACORN/Project Vote in 2008, Media Matters hopes to downplay the significance of my knowledge of ACORN's inner workings and its relationships with others.
Read more
June 14, 2010 | Filed Under ACORN, Anita MonCrief, Communism, Congress, Conservatives, Democracy, Democrats/Leftists, Elections, Liberals, Washington D.C. | 1 Comment
-By Anita MonCrief
Last week's America's Future Now Conference, hosted by the Campaign for America's future, attracted progressive groups from around the country, including MoveOn, SEIU, ACORN's Project Vote and politicians such as Speaker Nancy Pelosi and Representative Barbara Lee.
Despite ongoing investigations by the Department of Housing and Urban Development and voter fraud allegations in several states, the Association of Community Organizations for Reform Now or ACORN continues to maintain its innocence regarding the undercover videos that led to the "dissolution" of the national group. Prominent politicians like Pelosi and Lee have been willing to lend their credibility to ACORN and other radical organizations by ignoring details like the FBI documents released last week by Judicial Watch.
The documents include handwritten notes from FBI investigators interviewing canvassers working with Project Vote, an ACORN affiliate. Among the highlights from the FBI handwritten notes:
Tom Fitton, president of Judaical Watch raised significant points when he stated:
Read more
June 2, 2010 | Filed Under ACORN, Anita MonCrief, Barack Obama, GOP, Judges, Liberals, Politicians, President, Republicans, Rhode Island, Uncategorized | Comments Off on
---
Radical Judicial Nominee Jack McConnell's Disturbing ACORN Connections

– By Anita MonCrief

"If you make a mess, you have to help clean it up", John "Jack" McConnell said in his opening statement in a case that would have lasting and costly effects. From the looks of things McConnell and his friends may need a mop because there is a trail of corruption originating from Rhode Island that has spread to DC and polluted the country. McConnell's nomination for the Rhode Island's federal court reeks of backroom deals and paybacks.
"President Barack Obama nominated Jack McConnell in March for a spot on the U.S. District Court in Rhode Island. He was recommended by the state's two senators, Democrats Jack Reed and Sheldon Whitehouse."
The Heritage Foundation explains McConnell's background:
"Another of McConnell 's claims to fame is the lead paint litigation in Rhode Island and Wisconsin. In Rhode Island, McConnell's law firm shopped a lawsuit against the former makers of lead paint to Whitehouse, when the latter was that state's Attorney General. Whitehouse's successor ratified a decision that Whitehouse made and contracted out the state's power to sue in the public interest to McConnell's law firm. In the lawsuit, which McConnell considers one of his most significant, the state sought an order directing the companies to abate lead pigment in all buildings in Rhode Island that were accessible to children on the ground that the buildings were a 'public nuisance.'

The Rhode Island Supreme Court recognized that lead poisoning was a serious public health problem, but declined to play the role of the legislature and create a new cause of action to address it, as McConnell 's lawsuit wanted it to do."
Have angry mob, will travel
Naturally, when there is an opportunity to exploit the situation, attack business, and make some money, ACORN is not far behind. As so called leaders in the 'social justice' movement, ACORN was active in lead paint initiative early on. Whether it was state and local grants or lucrative partnerships, ACORN was ready to sign on. In the case of Rhode Island, ACORN formed an alliance with an organization called the Childhood Lead Action Project (CLAP). CLAP was instrumental in pushing the litigation in Ohio and joined with ACORN to file an amicus brief on behalf of McConnell's case.
Read more
May 27, 2010 | Filed Under ACORN, Anita MonCrief, Barack Obama, Communism, Congress, Conservatives, Democracy, Democrats/Leftists, Elections, Government, Liberals, Media Bias, President, Race | Comments Off on
---
Obama, ACORN and Stealth Socialism: Dire Domestic Threat

As an ex-ACORN insider and ex-radical who used Democrat donor lists to raise money for ACORN alter-ego Project Vote and designed the ACORN 2005, 2006 and 2007 Political Operations Year End PowerPoint presentations, I know that President Obama (for whom I now regretfully admit I proudly voted) was an ACORN guy for many years and realize that he became the instrument for the implementation of its stealth socialism agenda.
National Journal rated Obama the most "liberal" United States Senator, even more "liberal" than avowed socialist Bernard Sanders of Vermont (for whom then Senator Obama campaigned), because he earned it.
In her sensational New York Times no. 1 bestseller, "Culture of Corruption: Obama and His Team of Tax Cheats, Crooks, and Cronies," published in 2009, intrepid Michelle Malkin generously gave me "special thanks" for daring to expose ACORN corruption and wrote about it and the New York Times cover up of the Obama/ACORN relationship in detail at pages 244-49. (Since that material was added after the manuscript had been sent to the printer, I did not make the index.)

Stealth socialism in vogue
It's not surprising that on May 3, 2010 Aaron Klein and Brenda J. Elliot released "The Manchurian President: Barack Obama's Ties to Communists, Socialists and Other Anti-American Extremists" and on May 15, 2010 former Speaker Newt Gingrich released a book titled "To Save America: Stopping Obama's Secular Socialist Machine." Of course they are right about Obama's radical ties and "secular socialist machine." (I'm looking forward to Laura Ingraham's "The Obama Diaries," out on or about July 13, 2010, but I bet President Obama isn't.)
Read more
April 29, 2010 | Filed Under Anita MonCrief, Congress, Conservatives, Democracy, Elections, Freedom, Media, President, Republicans | Comments Off on
---
Post Party Summits: Taking the Fight to the Ballot Box

-By Anita MonCrief

As President Obama vacationed in North Carolina this past weekend, concerned Americans decided to dedicate their time to freedom. The Post-Party Summits, hosted by American Majority, Smart Girl Politics and RedState, kicked off the first Summit in Pittsburgh, PA on April 23rd. American Majority President Ned Ryun explained the idea behind the Post-Party Summits in a recent interview:
"The Post-Parties are about moving from protesting to implementing, and that's what was so exciting about Pittsburgh: these people came to learn, realizing that the next iteration of the tea party movement is organizing into a potent political force. And I believe that is the answer to bringing about the change needed in this country: the tea party and 9.12 movements organizing into privatized political infrastructure to advance the great principles of free enterprise, individual freedom, and limited government."
On Friday evening during the opening dinner, Erick Erickson of RedState gave a rousing speech regarding the next step for concerned Americans. The audience went wild when Erickson stated "The silent majority can no longer be silent."
The Summit training courses were designed to equip citizens with the tools to effectively participate in the electoral process. Classes include, Creative Leadership,Micro-targeting Precincts, Building Effective Coalitions, Running for Office, Media Coaching: TV and Radio, and a host of other classes designed to train Americans to become more involved in the community. Ryun described it as being:
April 13, 2010 | Filed Under Anita MonCrief, Conservatives, GOP, Government, House of Representatives, Journalism, Louisiana, Media, Republicans | Comments Off on
---
SRLC: The View from the Media Room

-By Anita MonCrief

A wrap-up of the Southern Republican Leadership Conference as seen from in and around the media room.

After an excellent speech, Liz Cheney takes questions in the media room on Thursday.
After escaping the clutches of the MSM, Andrew Breitbart stops by FTR Radio for a chat.
April 13, 2010 | Filed Under Anita MonCrief, Congress, Conservatives, Elections, GOP, Louisiana, Media, Race, Republicans | Comments Off on
---
SRLC: New Orleans and the Road to Victory

-By Anita MonCrief

The theme of the Southern Republican Leadership Conference (SRLC) was "The road to victory begins in New Orleans." Considering the history of the city, it's oddly fitting for New Orleans to host SRLC. After Katrina, the Left and its media allies used the hurricane to paint the Republicans as incompetent, uncaring racists and the Republicans were too afraid to put the bulk of the blame back where it belonged–on the New Orleans black mayor, Ray Nagin, and then Louisiana female governor, Kathleen Blanco. Katrina, like some many of the events of the past few years, was a missed opportunity for a party that still can't effectively address cries of racism. Thus, the myth has trumped the truth in the general public perception.
After a tortured battle over health care and the rise of the Tea Party movement, the Republican party is currently engaged in external and internal battles to define its course. One blogger commented on Twitter that "we're not at CPAC anymore," and judging from the lack of tea partiers among the Republican party elite, one must wonder if SRLC has suffered during the previous year as RNC donors decided to invested in grassroots initiatives. To anyone paying attention, the disconnect between the Republican old guard and the rising grassroots movement is stark.
Read more
April 6, 2010 | Filed Under ACORN, Anita MonCrief, Conservatives, Democracy, Elections, Politicians | Comments Off on
---
Lawsuit against Anita MonCrief dismissed
The Center for Individual Rights issued the following press release this afternoon:
News release
For immediate release
Contact: Terry Pell (202) 833-8400
E-mail: <Pell@cir-usa.org>
April 6, 2010

Lawsuit against Anita MonCrief dismissed

Today an abrupt end came to a lawsuit that Project Vote, an affiliate of the Association of Community Organizations for Reform Now (ACORN), had launched against Anita MonCrief, a vocal critic of both groups. The federal judge hearing the case ordered all claims dismissed based on a stipulation by the parties. Project Vote had sued MonCrief and an unidentified "John Doe" for $5 million in damages.

MonCrief worked for Project Vote for two years but became disillusioned by what she experienced there. In various venues, including testimony in court and before a congressional panel, on national television, and in her own blog, she detailed what she regarded as the corruption of both Project Vote and ACORN.

Project Vote's lawsuit, filed last year in the U.S. District Court for the District of Columbia, featured a slew of counts, including trademark infringement, tortious interference with prospective economic advantage, and trespass to chattels. Represented by the Kansas City law firm of Graves, Bartle, Marcus & Garrett and the Center for Individual Rights (CIR), MonCrief countersued both Project Vote and ACORN for abuse of process, alleging that ACORN was Project Vote's alter ego and that the two groups had brought the suit to punish her for exercising her right to free speech and to uncover her sources.

Late last year, the judge dismissed the trademark claims, among others, but the rest of Project Vote's suit and MonCrief's countersuit against it and ACORN continued into the pretrial discovery phase. Before that phase went very far, however, the parties agreed to a settlement. In return for MonCrief's dropping her countersuit for abuse of process, Project Vote agreed to dismiss its claims against her in their entirety.

"This is a stunning victory for Ms. MonCrief," said Terry Pell, CIR's president. "By dismissing all of its claims, Project Vote has canceled its arrogant attempt to silence a critic using the courts. Ms. MonCrief now is completely free to continue blogging and speaking about Project Vote and ACORN without fear of this action."

Pell added, "And the utter failure of Project Vote's suit should encourage others who wish to speak out against corruption at ACORN or anywhere else."
March 20, 2010 | Filed Under ACORN, Andy Stern, Anita MonCrief, Capitalism, Congress, Democrats/Leftists, Elections, Government, Health, House of Representatives, Liberals, Lobbyists, SEIU, Socialism | Comments Off on
---
How ACORN Paved the Way for the Obama Regime and Socialized Health care

-By Anita MonCrief

As patriots from across America prepare to descend on Washington, DC to protest the government takeover of health care, the Obama administration is touting the impending vote in the House of Representatives as "historic." Progressive organizations have been preparing for the moment for decades and not even the outcry of millions of Americans will stop them from pushing their radical agenda through.
Ironically, the past week has been filled with numerous stories of how ACORN is disbanding across the country. News outlets from Politico to the New York Times run stories detailing the demise of ACORN. Of course, some are skeptical about whether ACORN is truly going away:
"In an age of lawlessness, rules for some out of government favor, and special privileges for special classes, racketeers and criminals need only change their suit and their hat and live another day to rob, steal, cheat, and engage in human trafficking… "
Conveniently for the Obama administration the "demise" of ACORN could not have come at a better time. As pictures of empty ACORN offices fill the news, Obama pushes forward with an ACORN planned and approved agenda.
In July of last year ACORN honored the work of Senator Charles Schumer, Rep. Luis Gutierrez and Rep. Maxine Waters at their 39th Anniversary celebration. The invitation email stated:
March 4, 2010 | Filed Under ACORN, Anita MonCrief, Barack Obama, Communism, Congress, Conservatives, Elections, Government, Liberals, President, Race, SEIU, Unions | Comments Off on
---
Why the ACORN 8 Protect Obama and Lie to Conservatives

-By Anita MonCrief

Last year ACORN alter ego Project Vote sued me for telling the people the ugly truth. Now the ACORN 8 are attacking me because I have acted on my belief that the people deserve truth, transparency and accountability. (The ACORN 8 slogan only calls for "truth, transparency and accountability within ACORN.") ACORN 8 spokesman Michael McCray recently noted in a hit piece on me that "others have waged a war of rhetoric and words against ACORN and President Obama" while the ACORN 8 "focused on criminality within the association" and described my allegation of "illegal coordination between Project Vote and Obama Campaign" as not having been "publicly verified."

Marcel Reid, as a former ACORN national board member and head of DC ACORN, understands the Obama/ACORN relationship AND the thuggish way ACORN pursues its goals.

Evidence exists that suggests that the ACORN 8's denial of illicit coordination between the Obama campaign and ACORN has more to do with the fact that unlike me, Reid and the ACORN 8 are still radical Obama supporters and that's why the ACORN 8 have avoided the subject of the Obama/ACORN relationship.

Fact: ACORN 8 leader Marcel Reid emailed me more than a year ago (before Heather Heidelbaugh, Esq.'s Congressional testimony based on my testimony in October 2008 in the Pennsylvania ACORN case, my appearances on Fox News and the sensational ACORN videos) that it is a "fact" that "ACORN isn't sure that it has it's fingers around Obama's throat quite as tightly as they would like" and "might do a little street theater" to "cower him into submission the way they have everyone else with few exceptions."
The Roots of Obama's Radical Agenda
Obama's poll numbers are sliding and his healthcare bill does not have public support, but he continues to push a radical agenda onto the American people. Could ACORN and its leftist allies like SEIU have Obama over a barrel? Someone like Reid, a former ACORN national board member, could have these answers.
Obama and Reid are both alums of the Marxist New Party, and Reid served as an officer of the party. The New Party is described this way:
Read more
February 20, 2010 | Filed Under ACORN, Anita MonCrief, Barack Obama, Congress, Conservatives, Democracy, Democrats/Leftists, Elections, Government, Politicians, Race, Republicans, SEIU, Senate, Socialism, Unions | Comments Off on
---
For CPAC and Beck, The Truth About the ACORN 8

-By Anita MonCrief
What began in 2009 as a quiet rumble of discontent blossomed into a movement over health care and rocked the nation with the election of Scott Brown. Now fired up Conservatives are bringing that energy to DC for the Conservative Political Action Conference (CPAC).
Thursday CPAC began with an abundance of Conservative leaders coming together from across the country. Republicans, Conservatives and Libertarians will mingle with the tea partiers, now recognized as a force even by The New York Times that buried an ACORN/Obama expose before the 2008 presidential election. The perceived and much hyped divides that exist within the movement have many taking sides and others looking to assume control and dictate how President Obama and his radical Administration should be contested.
In a message to supporters, former Speaker of the House Newt Gingrich quoted Ronald Reagan in unveiling the new Contract From America
"In a message that resonates to this day, President Reagan proclaimed, 'Our people look for a cause to believe in,' and then asked: 'Is it a third party we need, or is it a new and revitalized second party, raising a banner of no pale pastels, but bold colors, which make it unmistakably clear where we stand on all of the issues troubling the people?"
The 2010 CPAC promises to be exciting, invigorating and, most importantly, a journey for many Conservatives. Glenn Beck will deliver the closing speech on Saturday. The choice of Beck is an interesting one for CPAC, but as the rising star of the movement, Beck will pull large crowds and attract media attention.
Read more
February 2, 2010 | Filed Under ACORN, Andy Stern, Anita MonCrief, Barack Obama, Campaign Finance, Computers, Congress, Democracy, Democrats/Leftists, Elections, Government, Health, House of Representatives, Liberals, Lobbyists, Media Bias, SEIU, Senate, Socialism, Technology | Comments Off on
---
An Inside Look at Organizing for America Part II: ACORN for America?

Part II of our inside look at Organizing for America was inspired by the investigative work done by Carol Greenberg Thank you Carol for getting involved and driving this story.

Anita MonCrief

-By Anita MonCrief

From a tiny acorn, a mighty oak can grow. With ACORN's help, Barack Obama "grew" from an ACORN community organizer and instructor, to an ACORN lawyer and ACORN benefactor as a board member of donor organizations, to an ACORN-backed Illinois state senator, to ACORN's favorite United States Senator, to ACORN's candidate for President of the United States in 2008. This article shows how ACORN and its allies helped organize America to make Obama President in this, the computer age.

Barack Obama's meteoric rise from rookie Senator to President had man marveling at the efficiency and breadth of his campaign. Obama's ability to fund raise had seasoned experts playing catch up while his voter registration money machine operated in the background. In 2008, the New York Times explored a seemingly innocent tactic the Democrats were utilizing to elect Obama. The article stated several times that the Republicans had honed this technique and Democrats were just "borrowing the play."
"For years, Republicans had the landscape to themselves. More recently, however, Democrats, along with such allies as trade unions and progressive groups, have poured millions of dollars into building two formidable databanks. One is managed by the Democratic National Committee and can be used by candidates up and down the ballot. The other is Catalist, a for-profit company headed by Harold M. Ickes, a Democratic political operative, that specializes in providing data for scores of liberal groups supporting the Democratic ticket as well as for the Obama campaign itself."
Progressive organizations, trade unions and a for profit group run by someone who had been implicated in the radical Teamstergate saga of the 1990's? The crack reporting of The Times glossed over this toxic mix, and the Obama machine kept running.
Read more
February 1, 2010 | Filed Under ACORN, Anita MonCrief, Barack Obama, Campaign Finance, Congress, Conservatives, Democracy, Democrats/Leftists, Elections, Government, House of Representatives, Inernet, Liberals, Lobbyists, SEIU, Socialism, Society/Culture, Technology | Comments Off on
---
An Inside Look at Obama's Organizing for America Part I

Blogger and activist Carol Greenberg approached me recently with an exclusive look at her work investigating Organizing for America. I was impressed with Carol's investigative reporting initiative and realized that America needed to see the "Obama Machine" in action. I began working with her on unraveling the truth behind OFA.

I have invited Carol to guest blog at my sites this week for Part I. Carol's courage in standing up for America and the information provided has allowed me to write the stunning Part II that will follow shortly.

Thank you.
Anita MonCrief

-By Carol Greenberg

Obama's "permanent campaign" Organizing for America has managed to skirt campaign finance laws while continually providing the unprecedented "opportunity to help the president." Countless emails fill boxes across America with the sender name President Barack Obama.

Organizing for America has kept a high profile and played a key role in the healthcare debate. Obama's managed to turn his extraordinary campaign model into a post-election campaign/organizing website where OFA honed their method of using the internet to reach progressives to push through his increasingly unpopular agenda.
Read more

January 17, 2010 | Filed Under ACORN, Anita MonCrief, Barack Obama, Congress, Conservatives, Constitution, Democracy, Democrats/Leftists, Elections, Massachusetts, Republicans, SEIU, Socialism, Society/Culture, State Government, States, Tea Party, Unions | Comments Off on
---
Will ACORN's Leftist Agenda be Thwarted by Scott Brown?

-By Anita Moncrief

In a move that is oddly fitting for a President who failed to interrupt his Hawaiian vacation to respond to a terrorist attack, Barack Obama is heading to Massachusetts to assist his base of union and community organizers.
"Obama is headed to Massachusetts Sunday to campaign for Democrat Martha Coakley, whose race against Republican Scott Brown has narrowed to a toss-up as voters zero in on the cost of a massive health insurance bill in Congress."
As the left struggles to maintain "Ted Kennedy's Seat" the cracks are beginning to show in a radical agenda many believe was crafted by leaders at groups like the Association of Community Organizations for Reform Now. As Brown supporters eye the state warily,  ACORN has largely gone underground in Massachusetts. Beginning in the 1970's ACORN has operated silently in states across the country conducting "progressive experiments" in liberal states like Massachusetts through the use of organizing around ballot initiatives.
Allamon of The Allamon Cartoon Blog
Lisa Ranghelli, a Massachusetts native, authored a report entitled ACORN Wins: The Monetary Impact of ACORN Campaigns, A Ten Year Retrospective, 1995-2004. Ranghelli's report listed several ACORN legislative agenda items like predatory lending laws and minimum wage increases "tested" in Massachusetts shortly before a nationwide campaign:
November 24, 2009 | Filed Under ACORN, Anita MonCrief, Barack Obama, Capitalism, Congress, Democrats/Leftists, Elections, Socialism | Comments Off on Wade Rathke and the Myth of ACORN
-By Anita MonCrief
Wade Rathke, former chief organizer of the Association for Community Organizations for Reform Now (ACORN), spoke at the University of Memphis yesterday and expressed his dismay at the current predicament ACORN finds itself in:
"Rathke stepped down from ACORN in 2008. Since his departure, ACORN's been accused of voter registration fraud, embezzlement and worker misconduct. Hidden camera video made public earlier this year shows ACORN employees telling a couple posing as a pimp and a prostitute how to get around tax laws to make money.

'It's very worrisome to me,' says Rathke, 'having spent 38 years there. The notion that within one and a half years since I left, the organization could almost evaporate is just stunning and startling to me."
According to reports, Rathke is pessimistic about the future of ACORN:
"The organization has become the focal point of the Right," Rathke said during an interview before his speech.

"I don't know if it can survive another year," he said….

'ACORN, Rathke said, serves an important function in a democratic society, in that it 'provides a vehicle for community residents, particularly lower and middle income, to have a voice in affairs.'

'You are going to have some people who cut corners, and do things that are irregular. ACORN made mistakes,' he said.

Rathke said he was glad to be in Canada when the Baltimore video surfaced. "
Unfortunately, Wade Rathke is still peddling the myth that ACORN actually works to help the poor. Grant applications to various foundations describe ACORN as:
Read more
November 20, 2009 | Filed Under ACORN, Anita MonCrief, Barack Obama, Campaign Finance, Congress, Democrats/Leftists, Elections, House of Representatives, Liberals, News | Comments Off on
---
Inside ACORN'S Political Plans: Ensuring a Democrat Majority

-By Anita MonCrief

According to a report from Ohio today, a member of the House Oversight and Government Reform Committee has asked the ACORN-tainted Ohio Secretary of State, Jennifer Brunner, to investigation ACORN's voter registration work in the state.
"U.S. Rep. Jim Jordan has formally asked Ohio's secretary of state to look into allegations that ACORN had at least a preliminary plan to back Democrat candidates in key Ohio congressional races in 2008."
The political plan was described in an October article as "having been scaled back," and of course, ACORN denied any partisan activity.
"But to some, ACORN's early 13-page plan for the 2008 election reinforces what critics always assumed: The group's goal was never nonpartisan. The political plan and other ACORN documents show that the group was interested not just in helping presidential candidate Barack Obama, whom it urged its members to support, according to post-election Federal Election Commission reports. ACORN also was interested in Congress and the Ohio Statehouse.

"There's no question that ACORN strategized to figure out how its election efforts could maximize the benefit for selected Democratic candidates in the most competitive races," U.S. Rep. Darrell Issa of California told The Plain Dealer. "
An illuminating  fact not mentioned in either article is that ACORN prepared political plans for several key battleground states in 2006 and again during the 2007-08 election cycle. As evidenced by the draft plans developed in the Spring of 2006 by the Strategic Writing and Research Department (SWORD) of ACORN Political Operations, these plans were aimed at electing "progressives" and in some cases broke down the Congressional districts by race for maximum targeting. SWORD, which was staffed by Project Vote staff, including myself, worked with ACORN head organizers in FL, MD, MI, MN, OH, PA, and RI to create local documents for the ACORN field staff to implement and present to funders and/or various partner organizations.
Read more
November 13, 2009 | Filed Under ACORN, Anita MonCrief, Barack Obama, Campaign Finance, Chicago, Congress, Democrats/Leftists, Elections, House of Representatives, Media Bias, News, President, Race, SEIU | Comments Off on
---
Obama's ACORN Connection Can't Survive Inspection

-By Anita MonCrief

Media Matters continues to try to provide cover for the public flogging ACORN has received as a result of investigative videos which showed ACORN employees giving advice on a number of illegal activities including human trafficking, child prostitution, bank fraud, illegal immigration and tax evasion. Meanwhile, the mainstream media has largely ignored a growing scandal that cannot be contained: ACORN is reportedly closing offices across the country, including the site of the DC undercover videotape.
Also, today another damning ACORN tape was released at Big Government. This time an ACORN member openly confessed to ACORN using non-partisan voter registration to secretly produce Obama votes.
Anyone paying attention knows accusations relating to voter registration fraud, illicit partisan activity and other chicanery often have been made against ACORN, with ACORN either denying all or any ACORN fault. In October of 2008, I testified in Pennsylvania regarding the illegal coordination between Barack Obama's Campaign and ACORN:
"A former staffer for Project Vote, a sister organization of the Association of Community Organizations for Reform Now, or ACORN, testified at a hearing in Pennsylvania on Wednesday that the Obama campaign provided the group with a campaign donor list in late 2007 for their fundraising efforts. The former D.C. staffer, Anita Moncrief, said she still has a copy of what she called the 'development plan' she used to help her identify the maxed-out Obama donors for solicitation. The hearing was part of a lawsuit brought by the GOP seeking information and an injunction against certain ACORN activities in Pennsylvania.
Next Page »
Social Networking
Help the Soldiers!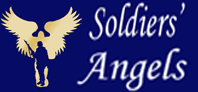 American Genius
Our Founding Ideas
---
"Governments are instituted among men,deriving their just powers from the consent of the governed." Declaration of Independence July 4, 1776
---
Recently Written
Featured Sites



What THEY Say:
Foreign News In English
Illini Alliance
Blogroll
Political Parties

Contact Us
Email Publius' Forum
Archives
Links
Other Blogs
MilBlogs
Religion

Gun Rights
Education
Radio Hosts