June 25, 2017 | Filed Under Democrats/Leftists, Ethics, Founders, Government Corruption, History, ISIS, Islam, Islamofascism, Jihad, Journalism, Liberals, Media, Media Bias, PCism, Progressives, Revolutionary War, Society/Culture, Terrorism, Thomas Jefferson, Warner Todd Huston, Washington Post, Western Civilization | Comments Off on
---
No, Fake News Media, Thomas Jefferson is NOT the 'First President to Have a Muslim Iftar Dinner'

-By Warner Todd Huston
The media is upset this weekend that President Donald Trump canceled the "White House Muslim Iftar Dinner tradition started by Thomas Jefferson." But the media is wrong in every respect. Thomas Jefferson never held any Iftar dinner and only three out of 45 presidents ever hosted one, so there is no such "tradition" to cancel.
Amy B. Wang of the Washington Post led the pack with this nonsense that Thomas Jefferson held the "first Iftar dinner" with a June 24 piece entitled, "Trump just ended a long tradition of celebrating Ramadan at the White House." (If you can't see the article at the Washington Post, it can be seen at the Greensboro News & Record.)
Once again the claim that Thomas Jefferson held the first Iftar dinner at the White House was trotted out by the Post's Wang. She recounted the time when the diplomatic envoy from the Bey of Tunis, Sidi Soliman Melli Melli, visited Washington during Ramadan in 1805.
Jefferson invited the envoy to the White House for dinner at 3:30 PM — the time most Washingtonians had dinner in those days. But after he sent the invitation he was told that Melli Melli could not partake of a meal until after sunset because of Ramadan. Thomas Jefferson was faced with two choices: cancel the dinner entirely or simply have the meal later in the evening at a time when his guest could attend. Being a good host and a decent person, Jefferson chose the latter.
But in fact, all Jefferson did was change the time of his meal. He had no intention of honoring Islam. Jefferson simply was not honoring the religion of "the Musselmen" — as he termed Muslims at the time — when he changed the time of the meal. Also, there is no evidence that Jefferson asked Melli Melli what sort of food a "Musselman" would eat, so no special food was prepared to suit a Muslim's religious needs. Jefferson neither inquired about religious accommodations nor was any made. All he did was move the time of the meal as a courtesy.
Further, Jefferson sent no letters containing proclamations about the meal being an Iftar dinner nor mentioning Islam, he never mentioned such honors in his private papers, and there is no record that he spoke to anyone about his intentions to honor the Muslim practice of an Iftar dinner.
But to the Post's Wang, that Jefferson had a dinner at all was somehow proof positive that he invented a "tradition" of some sort. And what was the "proof" she presented that it was in Iftar dinner? She quoted the words of liberal historian John Ragosta who gave the scintillating argument, "Yeah, it sounds to me like an Iftar dinner."
Wang went on to insist there has been a "modern tradition" of having an Iftar dinner at the White House. But in truth, only three presidents in all of American history ever held an Iftar dinner.
Bill Clinton held the first one. His dinner was politically motivated because at the time the growing Muslim-American community was leaning toward becoming a Republican constituency and Clinton was looking to peel Muslim voters away from the GOP.
George W. Bush followed Clinton's practice of holding Iftar dinners because he wanted to prove that the U.S. wasn't looking to go to war with all of Islam in the wake of the attacks on 9/11/2001 and the subsequent implementation of the war on terror. His celebration of Iftar was a diplomatic effort.
And, naturally, Barack Obama held them because he had a personal connection to Islam through his childhood growing up in Indonesia and being raised during that time as a Muslim.
But three presidents out of 45 does not make a "tradition."
Read more
June 17, 2017 | Filed Under Animal Rights, Animals, Humor, Illinois, Satire, Warner Todd Huston | Comments Off on
---
Illinois Democrat Sponsors Bill to Kill all White Puppies in State Because They Have White Privilege

-By Warner Todd Huston
Illinois Rep. Julie Stratin of Chicago's 11th District has introduced a bill to have all state shelters immediately euthanize dogs with predominantly white coats. Stratin says that white dogs represent too much white privilege and she wants to level the playing field for dark colored dogs, the Chicago Tribune Times reports.
Stratin's bill would ban white dogs from being sold in the state, though on objection from House Republicans, Stratin did add a clause to the bill stating that all white dogs currently living in the Land of Lincoln among private owners could live out their normal life spans and escape being euthanized.
The bill also sets up a pet owner's registry so that the state can track dog owners to make sure no new white dogs are brought into the state. And a waiting period of three days is set so that state inspectors can affirm that any new dog sold in the state has fur that is 50 percent or less white.
The bill sets up a new office of DoggyID and with inspector's jobs offering a starting salary of $75,000 a year with full union benefits.
"It's time that the brown and blacks puppies get much needed relief from this state," Stratin said on the floor of the House on Thursday. "White dogs in shelters continue to be adopted at higher rates than the minority dogs and as a compassionate society we should move to even the playing field. It's time to stop this gross white privilege!"
The bill will also fine pet owners $500 for a first time offense of buying a white dog and pet shops will be find $10,000 if they are found non-compliant with the new law.
Illinois Republican House Minority leader Jimmy Dunker praised the bill after successfully cutting its proposed budget from $10 million annually to only $4 million by raising fees for dog owner licenses.
"Illinois is a proud dog state and if we are to govern successfully we must reach not only into the Illinois House but the dog house," Dunker proudly said.
The bill is headed to the Illinois Senate and will likely be approved by next Thursday. From there it will head to Governor Bruce Runner's desk.
However, the bill has a murky future once it makes it to the governor. The state's chief executive said that he will only sign the bill if the economic impact on licensing for pet shops is cut in half, something that isn't likely in the Democrat-led government in Springfield. Read more
June 16, 2017 | Filed Under Democrats/Leftists, Ethics, Liberals, Progressives, Sports, Warner Todd Huston | Comments Off on
---
A Reply to ESPN's Jim Brady on the Network's Liberal Bias Problem

-By Warner Todd Huston

Recently ESPN's Jim Brady was unhappy with some o the things I have been writing at Breitbart Sports. He Tweeted a few questions at me demanding that I answer to his accusations. So, this is my reply to his pointed requests…
Over the past year, Breitbart Spots has been hitting cable sports network ESPN pretty hard over the question of its liberal bias. Or, as ESPN ombudsman Jim Brady recently said in a tweet aimed at this reporter, "beating that same dead horse."
Having had enough of that beating, on Wednesday Brady sent a pair of tweets needling Breitbart for our opinion on the matter. In his tweets, Brady insisted that he was misquoted over his comments in a December 1, 2016, article exploring the perceived liberal bias of the network entitled, "Inside and out, ESPN dealing with changing political dynamics."
Here are Brady's qualms about our coverage of the article:
Hey, @warnerthuston: Please cite the exact language where I said what you claim. Good luck with that. pic.twitter.com/yroSYlhTmi

— Jim Brady (@jimbrady) June 14, 2017
Let me help you out, @warnerthuston… Hope this helps, and you stop beating that same dead horse. pic.twitter.com/fQsYsMciZY

— Jim Brady (@jimbrady) June 14, 2017
First, I do want to say this: Perhaps I was too glib to state outright that Mr. Brady "reached the conclusion" that there was no liberal bias at ESPN. He most certainly did add some language accepting of the charge of bias. I can admit that I let my feelings about the totality of his piece overshadow his careful lip service to the bias problem. I must allow that he did cover his bases well in his piece last year.
Next, as I promised in my Twitter replies, I will recount his exact quotes, without being diluted by my commentary, to show where he did begrudgingly state that there is some issue with liberal bias at his network.
Read more
June 12, 2017 | Filed Under Gary Krasner | Comments Off on
---
Hell Hath No Fury Like A Democrat Party Scorned

-By Gary Krasner

Every Democrat allegation since their horribly shocking night of Nov 8 was designed to undermine the Donald J. Trump administration and slow his conservative agenda.

The Saul Alinsky method of constant personal (as opposed to policy) attacks is clearly evident. Assigning defamatory labels (again, instead of arguing policy), for example.

During the campaign, Trump supposedly engendered Hillary's list of horribles: misogyny, islamophobia, xenophobia, homophobia, racism, and an evil greedy capitalist one percenter.

Also during the campaign, Obama was busy using the national security apparatus and FISA courts to spy on Trump campaign, associates, and supporters.

Trump seemed uncritical of Putin, and his associates had (legal!) business ventures in Russia or with Russians, so that was to be the pretext to make it look proper and justified.

After the election, the illegal surveillance would have been exposed by a President Trump, so the pretext of national security had to be rushed on stage.
Read more

June 9, 2017 | Filed Under 2nd Amendment, Anti-Americanism, Cable, Constitution, Democrats/Leftists, Entertainment, Ethics, Government, Guns, Liberals, Progressives, TV, Warner Todd Huston | Comments Off on
---
Kim Kardashian Wants America's Guns Banned, But Not For Her Bodyguards

-By Warner Todd Huston
TV reality show star Kim Kardashian, the woman who is famous because someone released her sex tape, is now trying to wade into political debates, this time saying that she wants heavier restrictions on America's Second Amendment rights… but not for her armed bodyguards, of course.
In an attempt to prove that her large posterior isn't her only asset, Kardashian attempted to show that she understands the anti-gun debate with an all-caps message posted to her website.
As the Daily Caller's David Hookstead noted, "the message is crystal clear: rich and famous people should have the right to use guns to defend themselves, but it should be insanely hard for everybody else to get their hands on firearms."
After blathering for several all-caps paragraphs on gun violence, Kardashian got to the nub of her argument with the following: Read more
June 6, 2017 | Filed Under History, Warner Todd Huston, WWII | Comments Off on
---
Remembering D-Day, June 6, 1944
Here is an interesting video of how one 11-year-old boy chose to remember those who fell that terrible day…
June 6, 2017 | Filed Under History, Warner Todd Huston, WWII | Comments Off on
---
D-Day Anniversary: For Remembering D-Day With Ike and Reagan

-By Paul Kengor

For me, Memorial Day happens twice within a week. The first, the official holiday at the end of May, is quickly reinforced a week later, every June 6: D-Day.

Of all the wartime anniversaries, none strike me quite like D-Day–the invasion of Normandy, the liberation of France, the final push to defeat Nazi Germany. It was June 6, 1944, a date that sticks like December 7, like July 4, like September 11. The mix of extreme sorrow and triumph has been unforgettably replicated on film by Steven Spielberg in the stunning opening of Saving Private Ryan.

What must it have been like to be among those first waves at the beaches? Indescribable, simply indescribable.
Read more

June 6, 2017 | Filed Under Germany, History, Warner Todd Huston, WWII | Comments Off on
---
Ike's D-Day Letter to the Troops, June 6, 1944

-By Warner Todd Huston

With all the weakling college students whining about "safe spaces" today, it is incumbent upon us to remember that there were no safe spaces on the beaches of Normandy.

As the troops prepared to shove off, many for their final act, commander in chief Dwight Eisenhower distributed a letter to buck up the spirit of the troops and to remind them of how important their efforts was.

Here is that letter (double click to see the letter full size):
June 5, 2017 | Filed Under Associated Press, BBC, Britain, Cable, CNN, Crime, Democrats/Leftists, Ethics, Government Corruption, ISIS, Islam, Islamofascism, Journalism, Liberals, Media, Media Bias, PCism, Progressives, Religion, Society/Culture, Terrorism, TV, Warner Todd Huston, Western Civilization | Comments Off on
---
Video Shows CNN's Becky Anderson Appearing to Stage a Muslim 'Protest' Against London Terror Attacks

-By Warner Todd Huston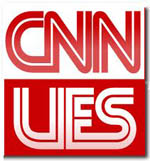 A new video seems to show a CNN camera crew preparing to film a standup with reporter Becky Anderson and carefully staging a group of Muslims holding signs protesting the London terror attacks to make it look as if London's Muslims were standing against terrorism.
The video shows CNN crew members carefully placing Muslim-looking people holding pre-printed signs with slogans such as #ForLondon, #TurnToLove, and #ISIS=EnemiesToHumanity. The bearded and scarf-wearing group are urged into a tight grouping after being placed one-by-one on the street to the rear of CNN's Becky Anderson who is clearly waiting for staffers to finish placing the "protesters,"
CNN have just been caught in a leaked video with reporter @BeckyCNN FAKING a muslim protest against #LondonBridge. pic.twitter.com/XLdtNq6Rmr

— Caolan Robertson (@CaolanRob) June 4, 2017
As the video begins, it even appears that Anderson herself is motioning to crew members on where the ersatz peace protesters should stand. She then patiently stands by and watches as the placement is carried out.
The resulting staged photos and video then appeared on the BBC and the Associated Press.
London's Borough neighborhood offers safety and a place to sleep for hundreds amid the chaos of terror attack. https://t.co/Bz6egjzA9a

— The Associated Press (@AP) June 4, 2017
It was on the BBC1 News just before the Manchester concert, I took a pic as I couldn't believe it. Hope that helps. pic.twitter.com/rJLUZfUWXZ

— Donald (@DonOftheDead80) June 4, 2017
A reporter for the Associated Press, Raphael Satter, went even farther saying in a Tweet that, "A group of London Muslims have come bearing flowers and posters saying 'ISIS will lose' and 'Love will win' across a photo of Tower Bridge." Nowhere did Satter tell his readers that the "flower bearers" were staged by CNN's camera crews.
A group of London Muslims have come bearing flowers and posters saying "ISIS will lose" and "Love will win" across a photo of Tower Bridge. pic.twitter.com/ECCLIRC3dp

— Raphael Satter (@razhael) June 4, 2017
The video was first posted by Mark Antro in London. Antro also noticed that CNN moved the white police officers out of the camera shot and replaced them with Asian officers.
The video of the CNN crew carefully placing the "protesters for peace" smacks of fake news and raises questions about the veracity of everything CNN reports about terrorism, Islam, and the role of peaceful Muslims in today's overheated climate. Read more
June 4, 2017 | Filed Under Anti-Americanism, Children, Constitution, Democrats/Leftists, Ethics, Gay Marriage, Gays, Government Corruption, Liberals, Michigan, Progressives, The Law, Warner Todd Huston | Comments Off on
---
Michigan City Bans Farmer from Farmers Market Because He Opposes Same Sex Marriage

-By Warner Todd Huston
A farmer who lives 20 miles outside the City of East Lansing, Michigan, was just banned from the city's farmers market because he posted a Facebook post in support of traditional one man/one woman marriage.
Last year, Steve Tennes, who owns a 120-acre farm far outside the city East Lansing city limits, posted a Facebook message opposing gay marriage. He also said he would not host gay wedding ceremonies at his farm. The owners of the farm host birthday parties, weddings and other events on the grounds and they have decided that their religious beliefs preclude them from hosting gay weddings.
But the farmer's social media post got the city council of East Lansing quite upset, The Daily Signal reports.
So, as a result of the Facebook post, East Lansing Mayor Mark Meadows banned Tennes' Country Mill Orchard from being allowed to participate in the farmers market that it has attended as a seller for the last six years.
East Lansing contacted Tennes last year saying that if he showed up to the last farmers market in August protesters would come to oppose his stance on traditional marriage. But when he arrived to sell his organic apples, peaches, cherries, and pumpkins, not a single protester appeared.
There was no disruption and no problems.
Read more
May 30, 2017 | Filed Under Gary Krasner | Comments Off on
---
Political Bias or Sloppiness?

-By Gary Krasner

On CNN's State of the Union, with Dana Bash, on May 28, 2017, the topic of Sanctuary Cities was discussed with Sanctuary City Mayor Rahm Emanuel of Chicago.

The definition of a "sanctuary city" is one which allows illegal aliens to reside within its jurisdiction, flouting state and federal immigration laws. And the operative word is "illegal."

But, the word "immigration" was spoken 8 times, without the prefix "illegal". "Immigrant" was used spoken 4 times, with the prefix "illegal" zero times, but "undocumented" used only once.

For example, Dana introduced the mayor this way:

"Chicago Mayor Rahm Emanuel is bucking the president's new orders and he has launched a new ad campaign promising the Windy City will continue to welcome immigrants."

See? Sanctuary cities are defined as welcoming ILLEGAL immigrants. Welcoming immigrants is what every city does!

Later, Mayor Emanuel said:
Read more

May 29, 2017 | Filed Under Holiday, Memorial Day, Warner Todd Huston | Comments Off on
---
Happy Memorial Day, 2017
As we take the day off to celebrate Memorial Day, we wish you and your family a great day.
Please Enjoy Our Other Memorial Day Posts
May 29, 2017 | Filed Under Air Force, Army, Civil War, Coast Guard, History, Holiday, Iraq, Korean War, Marines, Memorial Day, Military, National Guard, Navy, Revolutionary War, Veterans, Warner Todd Huston, WWI, WWII | Comments Off on
---
Memorial Day Special: What American Troops Are Made Of…

-By Warner Todd Huston

To honor our troops for this year, I am going to share this story about their mettle. What follows are excerpts from remarks by Marine Lt. Gen. John F. Kelly made to the Semper Fi Society of St. Louis on November 13, 2010. While leading his platoon on a combat patrol, Kelly's son, Marine 1st Lt. Robert Michael Kelly, had been killed in action four days earlier in Sangin, in southern Afghanistan. Lt. Kelly was only 29-years-old.

Giving Thanks for Our Warriors

"Those with less of a sense of service to the nation never understand it when men and women of character step forward to look danger and adversity straight in the eye, refusing to blink, or give ground, even to their own deaths… No, they are not victims but are warriors, your warriors, and warriors are never victims regardless of how and where they fall. Death, or fear of death, has no power over them. Their paths are paved by sacrifice, sacrifices they gladly make… for you….
"Two years ago when I was the commander of all U.S. and Iraqi forces, in fact, the 22nd of April 2008, two Marine infantry battalions, 1/9 'The Walking Dead,' and 2/8 were switching out in Ramadi… Two Marines, Corporal Jonathan Yale and Lance Corporal Jordan Haerter, 22 and 20 years old respectively, one from each battalion, were assuming the watch together at the entrance gate of an outpost that contained a makeshift barracks housing 50 Marines… Yale was a dirt poor mixed-race kid from Virginia with a wife and daughter, and a mother and sister who lived with him and he supported as well. He did this on a yearly salary of less than $23,000. Haerter, on the other hand, was a middle-class white kid from Long Island. They were from two completely different worlds… But they were Marines, combat Marines, forged in the same crucible of Marine training, and because of this bond they were brothers as close, or closer, than if they were born of the same woman.
Read more
May 29, 2017 | Filed Under Air Force, Army, Civil War, Coast Guard, History, Holiday, Korean War, Marines, Memorial Day, Military, National Guard, Navy, Revolutionary War, Veterans, Warner Todd Huston, WWI, WWII | Comments Off on
---
Never Forget the Many Americans Buried in U.S. Military Cemeteries Across the World

-By Warner Todd Huston
"From these honored dead we take increased devotion to that cause for which they gave the last full measure of devotion."–Abraham Lincoln, Gettysburg Address
As we prepare to celebrate Memorial Day to pause in thanks for the sacrifices made by millions of Americans who died while fighting to preserve freedom, a documentary called "These Hallowed Grounds" reminds us that our war dead are not just interred here at home, but are spread across the world on battlefields almost lost to the memory of far too many of us.
When we think of our military cemeteries, those final resting places of so many American heroes, we usually think of Arlington National Cemetery, certainly. But do we think of the hundreds of American military cemeteries in such places as France, the Philippines, and other nations across the world? Sadly, not many of us do.
If you are like many of us, you may not be very well informed about all the many American cemeteries erected to memorialize our legions of war dead. To correct that deficit the PBS documentary "These Hallowed Grounds" is an excellent way to learn about these bucolic and solemn memorials.
Most Americans know of the World War Two cemetery at Omaha Beach, Normandy, site of one of the 1944 D-Day landings. But there are some twenty-one other cemeteries in eight other countries memorializing our dead from World Wars One and Two and the documentary tells the powerful tale of many of them.
Our many war cemeteries are maintained by the U.S. government's American Battle Monuments Commission and contain monuments to some 125,000 American war dead. The names of another 94,000 missing soldiers are inscribed into the Walls Of The Missing at these locations and this film takes viewers on an important journey across the world to see and learn about them.
Read more
May 29, 2017 | Filed Under Air Force, Army, Civil War, Coast Guard, History, Holiday, Marines, Memorial Day, Military, National Guard, Navy, Veterans, Warner Todd Huston | Comments Off on
---
The Civil War General From Illinois Who Helped Create Memorial Day

-By Warner Todd Huston
A few years after the Civil War as the nation started upon its long road toward reconciliation, rebuilding, and healing the wife of one of the war's union generals noticed the touching devotion of Confederate widows, wives and their children as each year they came together to place flowers and little flags at the graves of their fallen. Mary Simmerson Cunningham Logan was so moved by the devotion she witnessed that she urged her husband, Illinois General John A. "Blackjack" Logan, to look into creating what was to become Memorial Day.
General Logan was a Senator from Illinois and eventually became a candidate for Vice President on the 1884 Republican ticket, losing to Grover Cleveland and another Illinoisan, Vice President Adlai Stevenson. But before all that Logan was instrumental in creating Decoration Day, the celebration of the nation's war dead that eventually became Memorial Day.
The following is the general order that Logan issued in 1868.
HEADQUARTERS GRAND ARMY OF THE REPUBLIC
General Orders No.11, WASHINGTON, D.C., May 5, 1868

The 30th day of May, 1868, is designated for the purpose of strewing with flowers or otherwise decorating the graves of comrades who died in defense of their country during the late rebellion, and whose bodies now lie in almost every city, village, and hamlet church-yard in the land. In this observance no form of ceremony is prescribed, but posts and comrades will in their own way arrange such fitting services and testimonials of respect as circumstances may permit.
May 28, 2017 | Filed Under Anti-Americanism, Civil Rights, Congress, Conservatives, Constitution, Crime, Democrats/Leftists, Donald Trump, Elections, Ethics, Freedom, GOP, Government, Journalism, Law, Liberals, Media, Media Bias, Police, President, Progressives, Republicans, Security/Safety, Senate, Terrorism, The Law, Warner Todd Huston | Comments Off on
---
Montana, Hell, Let's Talk of the Democrat's LONG History of Political Violence

-By Warner Todd Huston
The fake news media went mad last week when a Republican candidate from Montana got in a tussle with a pajama-boy-like journalist on the eve of Election Day. Across the fake news establishment the media whined about the "violence" inherent in the Republican Party in the era of Trump. But this narrative totally ignores the history of political violence perpetrated by Democrats that goes back well before the Civil War.
The latest incident that got the fake news establishment feeling their oats was when Montana's Republican candidate for Congress, Greg Gianforte, pushed around a reporter for the UK paper The Guardian on the day before Election Day.
The Guardian's pajama boy apparently pushed his way into a room with the candidate which sent the latter over the edge. As audio seems to prove, the Republican then initiated a physical altercation that, as pajama boy is wont to tell over and over again, broke the reporter's glasses.
Gianforte apologized profusely the next day. But despite the cacophony of media condemnation for his actions meant to drive Democrats to the polls to defeat him, Gianforte won his election to Congress with a comfortable margin.
After his election, nearly every single report on the event started something like this report by tax dollar whore NPR (my bold). Read more
May 26, 2017 | Filed Under Anti-Americanism, Children, Democrats/Leftists, Education, Ethics, Government, Government Corruption, Liberals, Progressives, Public School, Racism, Warner Todd Huston | Comments Off on
---
[VIDEO] Filmmaker Utterly DESTROYS the 'White Privilege' Junk Taught in Our Universities

-By Warner Todd Huston
Guerrilla filmmaker Ami Horowitz has been excellent at exposing the stupidity of the left and his latest film takes aim at the empty logic of "white privilege" as taught in our feckless colleges and universities.
Horowitz showed up outside a Kansas City conference pushing the nonsense of "white privilege" on students and school administrators and asked them if they truly believe in the idea, according to Daily Wire.
Naturally, every single person he asked dutifully parroted the far-left talking points and insisted that all white people are permanently racist.
One women even said that she feels "super guilty all the time" because of her so-called "white privilege."
Most of these white leftists also told Horowitz that all whites in America are racist.
Read more
May 25, 2017 | Filed Under Children, Entertainment, ISIS, Islamofascism, Jihad, Music, Terrorism, Warner Todd Huston | Comments Off on
---
Pop Singer Ariana Grande Offers to Pay for Funerals of Manchester Bombing Victims

-By Warner Todd Huston
In the aftermath of the terrible bombing of children in Manchester, England, the pop singer who they came to see has offered to pay for the funerals of the victims, a report says.
Singer Ariana Grande immediately suspended her concert tour after the Islamic terror attack on her audience and now she is going one step farther by offering to pay for the funerals of the 22 victims, the Daily Mail reports.
The offer was related via a fan site dedicated to the singer.
An account dedicated to the pop superstar claims that the devastated singer has pledged to help the families of the 22 people who lost their lives in the bombing of Manchester Arena following her concert.

The site, called Ariana Updates!, shared a post saying: 'News on Ariana: Ariana has reached out to the families who's loves ones died last night….she is gonna pay for the funerals!'
Immediately following the attack the singer said she was "broken" by the bombing.
Read more
May 21, 2017 | Filed Under Gary Krasner | Comments Off on
---
WEINAAH !!!!

-By Gary Krasner

From the outset, the Weiner affair has been pulsating and throbbing (no pun intended) with tabloid news excitement.

Previously separated, now Weiner is cut off (no pun intended) by Huma.

Huma dumped the pedophile Democrat and onetime favorite for mayor of "sin city" NYC.

Hours after he was sentenced, Huma reportedly said "enough", after the pounding (no pun intended) she received in the media from the scandal.

Political observers agreed with her move, noting that there's only so much one woman can swallow. (no pun intended)

Now, as a registered sex offender, and a registered Democrat, he's a shoe-in for the Democrat nomination.

There was no doubt about his popularity, possessing a fully engorged (no pun intended) personality, and being a member (no pun intended) of the hard left (no pun intended).

But pedophile support now appears flaccid (no pun intended), after Weiner announced that sex with under-aged kids is a sickness.

News about Weiner first re-emerged last year, when it protruded (no pun intended) into the Hillary email scandal.

But today, with news of his conviction and two-year prison sentence, the Weiner affair is once again glistening and dripping with aroused media excitement. (no pun intended).

While serving his sentence, Weiner will be probed (no pun intended) by federal investigators for having classified docs on his laptop.

May 20, 2017 | Filed Under Congress, Crime, Democracy, Democrats/Leftists, DOJ, Donald Trump, Elections, Ethics, GOP, Government, Government Corruption, Liberals, President, Progressives, Republicans, Rights, Senate, Vote Fraud, Voter ID, Warner Todd Huston | Comments Off on
---
Vote Fraud Warning: Over 7 Million Voters Registered to Vote in More Than One State

-By Warner Todd Huston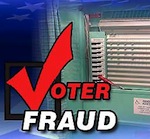 A new study has found that over 7 million American voters are illegally registered to vote in more than one state, and that doesn't even include the number of counties that have more voters registered than they have voting age population.
As Democrats and their handmaidens in the U.S. court system fight tooth and nail against voter ID laws aimed at cleaning our voter rolls, a new study has found that 7.2 million Americans are registered and can vote in more than one location at a time, the Washington Free Beacon reports.
The new voter data was gathered from the Kansas-run interstate voter registration crosscheck program, which is used to identify "possible duplicate registrations among states."
The study was conducted by the office of Kansas Secretary of State Kris Kobach who is now preparing to head up President Trump's vote fraud commission.
The newest data is from crosschecks of voter registrations across 28 states that participate in the program. At least 7.2 million registrations appeared in two states at once, according to the data.
Read more
May 17, 2017 | Filed Under Conservatives, Democrats/Leftists, Entertainment, Ethics, Hollywood, Liberals, PCism, Progressives, Society/Culture, TV, Warner Todd Huston | Comments Off on
---
'Last Man Standing' Star Tim Allen 'Blindsided' By cancellation of His Popular Sitcom

-By Warner Todd Huston
After the hilarious ABC sitcom, "Last Man Standing," was canceled this month, many fans became suspicious that the network only dumped the popular show because of its conservative political content. Now the show's star, comedian and actor Tim Allen, is also expressing how shocked he is over the fate of the show.
Allen, who is famous for his center-right political leanings, jumped to his Twitter account to tell fans that he, too, was surprised that his show got the ax. In his May 16 tweet, Allen said he was "stunned and blindsided" that ABC put an end to the series.
Stunned and blindsided by the network I called home for the last six years. #lastmanstanding

— Tim Allen (@ofctimallen) May 16, 2017
ABC cancelled the conservative-friendly show despite that it was still earning some of the better sitcom ratings on network TV. Whereas most of the shows ABC cancelled had seen steady ratings declines, "Last Man Standing" was still often winning its time slot and had experienced no meaningful loss of viewers.
Read more
May 14, 2017 | Filed Under Holiday, Mothers Day, Uncategorized | Comments Off on
---
Happy Mothers Day, 2017
To all our wonderful mothers, hope you all have a wonderful day.
May 7, 2017 | Filed Under Anti-Americanism, Barack Obama, Budget, Business, Congress, Conservatives, Constitution, Democrats/Leftists, Donald Trump, Elections, Entitlements, Ethics, GOP, Government, Government Corruption, Health, House of Representatives, Insurance, Journalism, Liberals, Libertarian, Media, Media Bias, Obamacare, Policy, President, Progressives, Republicans, Senate, Taxes, Warner Todd Huston | Comments Off on
---
Everyone On Every Side is Lying About the GOP Health Care Bill

-By Warner Todd Huston
It really is the most amazing thing, this Republican Health Care Bill. Usually, as a partisan, you can point to the lies from one corner of the political world and screech about how unfair it all is. But in the case of this latest Republican-sponsored health care bill, the sad fact is that all four of the most interested parties in this debate are simply lying outright about what this bill does.
When the GOP leadership of the House of Representatives finally passed its latest attempt to address the problems of Obamacare, the American Health Care Act (AHCA), the White House and the Republican Party celebrated that they finally set in motion the repealing of Obamacare. Unfortunately, the AHCA does not do that at all.
President Trump led the cheerleading with tweets and press conferences about the House plan.
It was a GREAT day for the United States of America! This is a great plan that is a repeal & replace of ObamaCare. Make no mistake about it. pic.twitter.com/fYtghBlXxS

— Donald J. Trump (@realDonaldTrump) May 5, 2017
The truth is, the AHCA neither repeals nor replaces Obamacare. All it does is nibble around the edges of Obama's disastrous takeover of the nation's healthcare system.
The House of Representatives is also trying to pull the wool over the eyes of the country by trying to make it seem as if they just repealed Obamacare. Republicans, of course, are desperate to make it appear as they have fulfilled a campaign promise. Since Obamacare was passed Republicans from coast to coast, have been promising to rid the country of Obamacare if only the voters will give them the White House and majorities in both houses. With the 2017 election they now have it, yet they have spent the fist 100 and some odd days of Trump's presidency failing to do the one major thing they said they'd do once put in full power: eliminate Obamacare.
So, by characterizing the AHCA as a "repeal and replacement" of Obamacare, House Republicans are hoping voters take that at face value and imagine that they have fulfilled a campaign promise.
Read more
May 5, 2017 | Filed Under 2nd Amendment, Anti-Americanism, Congress, Conservatives, Constitution, Democrats/Leftists, Entertainment, Ethics, GOP, Government, Government Corruption, Hollywood, House of Representatives, Humor, Liberals, President, Progressives, Republicans, Satire, Senate, TV, Warner Todd Huston | Comments Off on
---
An Opened Letter from Actor Kiefer Sutherland: 'Dear Hollywood, This is My Apology'

-By Warner Todd Huston
Recently an envelope was found on the sticky floor of a coffee house in Toronto, Ontario, Canada, and when opened it was discovered that a letter from actor Kiefer Sutherland was tucked inside. The letter appears to be an apology from the actor to his pals in Hollywood and we have the exclusive contents only right here.
Sutherland is in Toronto filming his latest political thriller TV series for ABC entitled, "Designated Survivor."
The show features Sutherland as a lowly federal government cabinet member who is thrust into the presidency after the entire U.S. Capitol building is blown up during the president's address to a joint session of Congress. Being chosen to stay away from the capitol as the nation's designated survivor in case disaster strikes, Thomas Kirkman (Sutherland) suddenly finds his world forever changed.
The show follows Kirkman, a political novice and idealist, as he learns the ropes of being president on the job. The show also follows the investigation into those responsible for blowing up the capitol and killing 90% of Congress including the president and vice president, every cabinet member but Kirkman, the whole U.S. Supreme Court, and most of the nation's Senators and Representatives.
Read more
April 29, 2017 | Filed Under Cernan Cabriesy, Computers, Entertainment, Hollywood, Inernet, Movies, Net Neutrality, New Media, Technology | Comments Off on
---
[Film Review] 'The Circle': An Unrealistic Portrayal of Real Problems

-By Cernan Cabriesy

Despite the star power of The Circle, the movie disappoints on so many levels. The story follows Mae Holland (Emma Watson) who gets the opportunity of a lifetime for a dream job at a massive internet company called The Circle — which resembles Facebook on steroids — collecting every piece of data the world has to offer, making it available for every user. Whatever data the company can't collect from other sources, it collects on its own by distributing millions of tiny satellite cameras to users across the globe to be placed everywhere.

The movie explores many of the ethical questions regarding personal privacy, business occultism, and the ability of major corporations to aid society by catching "bad guys" on the one hand, while destroying the lives of innocent individuals on the other.

Perhaps it explorers too many of those ethical questions at once. So many, in fact, that the movie is unsuccessful at resolving any of them. Just as Mae decides to become "transparent," as it is called in the film, by wearing a camera all the time and allowing the company to record her every move, conversation, and action, likewise this character's arc becomes so transparent that any less-than-astute observer will be able to figure out the climactic twist before it happens.

The only lesson we are left with at the end is that the invasion of oir privacy will continue to get worse, there is no one to stop it, and there will always be someone at the top holding the keys, so they had better be "ethical," whatever that means.

Every character in this film is gray. There are no real villains, there are no real heroes. All of the other high-powered stars like Tom Hanks and John Boyega could have easily been replaced by unknown actors.

Worst of all is that liberal Hollywood gets lost in this spider web by apparently deciding to trivialize the most serious of ethical issues our future faces, mostly by turning privacy on its head and making it the villain. It's one thing to take down the CEO of a company who makes everyone else's life transparent except his own. By doing so Hollywood still gets to "Stick it to the Man." That's right out of their playbook. But they get completely lost in all of the other issues and problems addressed throughout the film. I am guessing this is the case because most liberals are ethically stunted to begin with.

Perhaps we will have to wait for some indie filmmaker to tackle the real issues properly before we get a good film out of these topics.

[Editor's note: Looks like Hanks' The Circle is doing poorly at the box office, too. Tom Hanks' latest movie is his biggest bomb EVER, lowest opening box office in his career.]

April 25, 2017 | Filed Under Conservatives, Fox News, Uncategorized, Warner Todd Huston | Comments Off on
---
Blogger Claims Sean Hannity Sexually Harassed and Blocked Her from Fox News, Then Abruptly Denies Accusation

-By Warner Todd Huston
After Fox News host Bill O'Reilly was fired over a long list of sexual harassment charges, a former Fox News guest and bomb throwing blogger has cast her own veiled accusation of sexual harassment at yet another powerhouse Fox News host. Late last week blogger Debie Schlussel insisted that Sean Hannity invited her to his hotel room and then black balled her from the network when she refused. But only days later, Schlussel was found walking back the accusation.
Speaking to Oklahoma-based radio host Pat Campbell on Friday, Schlussel claimed that in the early 2000's Hannity invited her to his hotel room after the two met at a book signing event in Detroit. She said she turned the invitation down, but after the rebuff, Hannity retaliated against her by black balling her from his show. She also insisted that soon after Fox News more or less stopped inviting her on as a guest commentator hinting that Hannity had forced the network to dump her as a guest.
Schlussel went on to claim that sexual harassment is "all over the place" at Fox.
Read more
April 24, 2017 | Filed Under Conservatives, Inernet, Technology, Warner Todd Huston | Comments Off on
---
The Publius Forum Top 100 Conservative Websites

-By Warner Todd Huston

Everyone needs a handy single source for all the top conservative websites, so I decided to grab them all and put them down in one post for everyone's convenience.

These were figured via each site's Alexa listing. BuzzPo.com, number 89, was just sold, so the site now re-directs to Conservative Review. Also, the other three in black are sites of which I do not approve and won't link to. EVER. However, they are in the top 100 so I listed them anyway.

____________
"The only end of writing is to enable the reader better to enjoy life, or better to endure it."
–Samuel Johnson

Follow Warner Todd Huston on:
Twitter
Facebook
Tumblr

Warner Todd Huston is a Chicago based freelance writer. He has been writing news, opinion editorials and social criticism since early 2001 and before that wrote articles on U.S. history for several American history magazines. Huston is a featured writer for Andrew Breitbart's Breitbart News, and he appears on such sites as Constitution.com, CanadaFreePress.com, BizPac Review, and many, many others. Huston has also appeared on Fox News, Fox Business Network, CNN, and many local TV shows as well as numerous talk radio shows throughout the country.

For a full bio, please CLICK HERE.


NOTE: If you want to comment, for some reason our Facebook comments section takes a bit of time to load. It'll pop up soon. Thanks

April 20, 2017 | Filed Under Anti-Americanism, Congress, Constitution, Democrats/Leftists, Economy/Finances, Federalism, Florida, Government, Government Corruption, Health, House of Representatives, Liberals, Obamacare, President, Progressives, Republicans, Taxes, Warner Todd Huston | Comments Off on
---
Florida Looms Large in the Ongoing Health Care Debate

Originally published at "The Shark Tank", Florida's political feeding frenzy.

-By Warner Todd Huston
As the State of Florida continues to be one of the nation's key bellwether states it has also become a major swing state with Democrats seeming to have increased their presence in a state that has until recently seemed a bit more solidly red. This means that by 2020, Florida could become one of the most important states in the county.
Florida is still a growing state and by the coming 2020 census there is little doubt it will be found to have grown even more. With this growth the state will likely increase its current 29 votes in the Electoral College — the third most votes in the country — making the Sunshine State one of the most influential states in the Union.
Some feel this makes Florida a lock for the Republicans. But we must not forget that Donald Trump only took Florida away from Democrat nominee Hillary Clinton by a scant margin of one percent. So, all eyes will be on this important state in the coming election cycles. Truly what happens in Florida has national implications.
The state boasts several high profile Republicans, of course. Former Gov. and presidential candidate Jeb Bush hails from Florida, as does Marco Rubio who has become nearly household name. But the state is also home to Rep. Ron DeSantis, a congressman and legislative leader that does much of the heavy lifting in Congress for the state.
A key battle for the next few years will be the fight to reign in Obamacare and to fix America's health care system and Rep. DeSantis has a far better record on the issue than most in Washington. Health care is critical to both Florida and the nation economically, demographically and politically and DeSantis has been a leading voice on the issue.
Read more
April 17, 2017 | Filed Under Anti-Americanism, Democrats/Leftists, Ethics, Government, Jeff Sessions, Journalism, Liberals, Media, Media Bias, Progressives, Senate, Warner Todd Huston, Washington Post | Comments Off on
---
Daniel W. Drezner: How Liberals Lie to Thousands to Smear Conservatives, Then 'Apologize' to Dozens

-By Warner Todd Huston
The Washington Post's Daniel W. Drezner gave us all a perfect example of a typical left-wing media trick meant to slam conservatives with outright lies only to "apologize" later when no one will pay attention.
Drezner, who is a purported "professor" at The Fletcher School of Law and Diplomacy in Medford, Massachusetts, and a writer for the Post's Spoiler Alerts blog, jumped to his Twitter feed to slam U.S. Attorney General for calling immigrants "filth."
The "professor's" tweet from April 11 raged, "Filth. He described illegal immigrants as 'filth.' Whatever your views on immigration that's f**king embarrassing for a US official to say.."
This tweet got over 5,000 retweets and 6,000 likes as his left-wing, anti-American "fans" went wild pushing the claim that Jeff Sessions called all immigrants "filth."
Later in the day, though, Drezner finally got around to actually investigating what Sessions actually said to see if he really did call all immigrants "filth."
Read more
April 16, 2017 | Filed Under Easter, Warner Todd Huston | Comments Off on
---
"He Is Risen…" Happy Easter, 2017

As we take the day off to be with our families, we here at Publius Forum wish you and yours a very happy Easter Sunday.
6 "He is not here; he has risen, just as he said. Come and see the place where he lay. 7 Then go quickly and tell his disciples: 'He has risen from the dead and is going ahead of you into Galilee. There you will see him.' Now I have told you."
8 So the women hurried away from the tomb, afraid yet filled with joy, and ran to tell his disciples. 9 Suddenly Jesus met them. "Greetings," he said. They came to him, clasped his feet and worshiped him. 10 Then Jesus said to them, "Do not be afraid. Go and tell my brothers to go to Galilee; there they will see me."
—Matthew 28: 6-10 NIV
Social Networking
Help the Soldiers!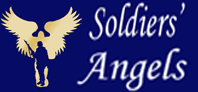 American Genius
Our Founding Ideas
---
"Governments are instituted among men,deriving their just powers from the consent of the governed." Declaration of Independence July 4, 1776
---
Subscribe in a reader




Tweets by @warnerthuston

Recently Written
What THEY Say:
Foreign News In English
Click HERE for information
on my fedora collection.Antique Stetsons, hat history...

Contact Us
Email Publius' Forum
Archives